Textbook
Managing Innovation: Integrating Technological, Market and Organizational Change, 4th Edition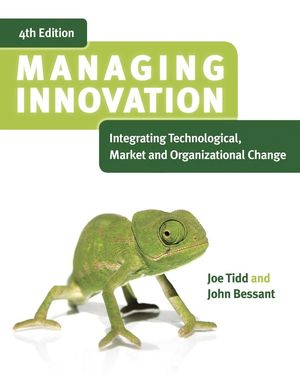 Managing Innovation
is an established best-selling text for MBA, MSc and advanced undergraduate courses on management of technology, innovation management and entrepreneurship. It is also widely used by managers in both the service and manufacturing sectors.
The 4th edition will continue to offer a complete framework for thinking about innovation across technological, market and organizational perspectives, while integrating the latest developments in the management of innovation field.
Building on extensive user feedback, the new edition features new globally-focused case illustrations, expanded discussion of contemporary issues in innovation and improved online lecturer support.
Available Versions