Textbook
Ecology of Insects: Concepts and Applications, 2nd Edition
August 2008, ©2008, Wiley-Blackwell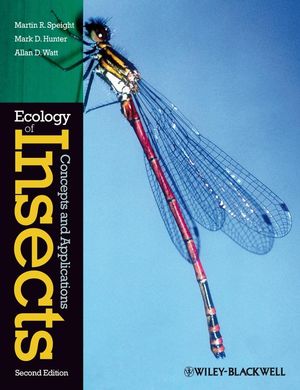 Fully revised and updated to include new topical study areas, the second edition of the successful text the
Ecology of Insects
provides a balanced treatment of the theory and practice of pure and applied insect ecology.


Includes new topical areas of insect ecology and provides greater coverage of physiological, genetic, molecular, and ecosystem aspects of insect ecology

Concepts include the foundations of evolutionary ecology and population dynamics in ecosystem science as they are applied to topics such as climate change, conservation and biodiversity, epidemiology and pest management

Fully updated and revised throughout, this new edition refers to primary literature and real world examples.
To access the artwork from the book, please visit: http://www.blackwellpublishing.com/speightinsects.
Available Versions