Textbook
Operations Management: Creating Value Along the Supply Chain, 7th Edition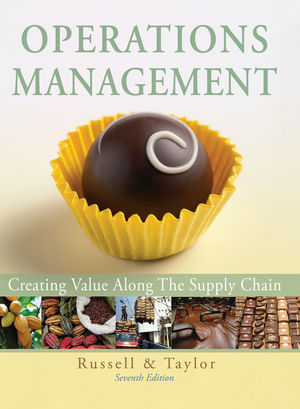 Russell and Taylor's
Operations Management: Creating Value Along the Supply Chain, 7th edition
is designed to teach students how to analyze processes, ensure quality, create value, and manage the flow of information and products, while creating value along the supply chain.
Russell and Taylor explain and clearly demonstrate the skills needed to be a successful operations manager. Most importantly, Operations Management, 7th edition makes the quantitative topics easy for students to understand and the mathematical applications less intimidating.
The production process and global supply chain of chocolate is used to introduce OM topics, and helps students see how all of the pieces of operations management fit together. Whether students continue on in service or manufacturing careers, with Operations Management, 7th edition students will have a foundational understanding of both qualitative and quantitative operations management processes.


Available Versions