Textbook
Atlas of Human Anatomy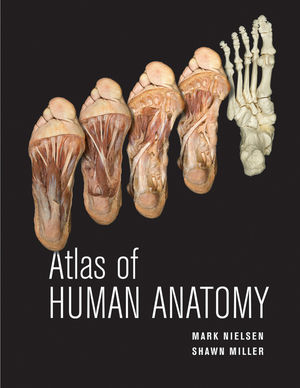 This new manual takes a systemic approach with each chapter focusing on one body system. The order of chapters will follow the traditional order found in anatomy or anatomy and physiology courses. The photos will include skeletal images, photomicrographs of histology and cadaver dissections. This atlas includes full-color photographs of actual cadaver dissections instead of idealized illustrations, to accurately and realistically represent anatomical structures. The goal is to produce an atlas that is a strong teaching and learning publication and not just a catalog of photographs.
See More
Chapter 1
Introduction.
Chapter 2 Histology.
Chapter 3 Integument.
Chapter 4 Skeletal System.
Chapter 5 Axial Skeleton.
Chapter 6 Appendicular Skeleton.
Chapter 7 Articular System.
Chapter 8 Muscular System.
Chapter 9 Head Muscles.
Chapter 10 Trunk Muscles.
Chapter 11 Upper Limb Muscles.
Chapter 12 Lower Limb Muscles.
Chapter 13 Peripheral Nervous System.
Chapter 14 Central Nervous System.
Chapter 15 Endocrine System.
Chapter 16 Cardiovascular System.
Chapter 17 Respiratory System.
Chapter 18 Digestive System.
Chapter 19 Urinary System.
Chapter 20 Reproductive System.
See More
High Quality Cadaver Images, p. XXX
Pages Devoted to a Specific Structure within a Body System, p. XXX
See More
Purchase Options

Information about Wiley E-Texts:
Wiley E-Texts are powered by VitalSource technologies e-book software.
With Wiley E-Texts you can access your e-book how and where you want to study: Online, Download and Mobile.
Wiley e-texts are non-returnable and non-refundable.
WileyPLUS registration codes are NOT included with the Wiley E-Text. For informationon WileyPLUS, click here .
To learn more about Wiley e-texts, please refer to our FAQ.

Information about e-books:
E-books are offered as e-Pubs or PDFs. To download and read them, users must install Adobe Digital Editions (ADE) on their PC.
E-books have DRM protection on them, which means only the person who purchases and downloads the e-book can access it.
E-books are non-returnable and non-refundable.
To learn more about our e-books, please refer to our FAQ.