Textbook
Health Psychology, 1st Edition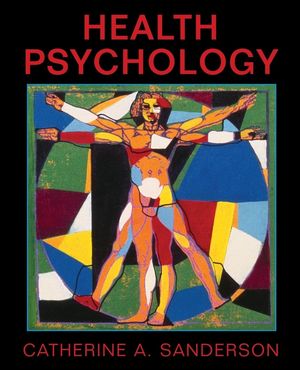 Written with enthusiasm, candor, and a healthy dose of humor, this text provides a thorough, research-based review of all the major topics, theories, and issues in health psychology.
Coverage includes health behaviors (e.g., smoking, eating, exercise, alcohol use), managing chronic and terminal disease, and interacting within the health care system, as well as separate chapters, research methods, personality, social support, and persuasive appeals. Throughout, the author presents the material in a highly engaging, conversational style that involves students in the subject matter and encourages critical thinking.
Appropriate for all levels of health psychology found in psychology and health/nursing departments.
See More
1. Introduction.
2. Research Methods.
3. Theories of Health Behavior.
4. Stress.
5. Personality.
6. Social Support.
7. Smoking and Alcohol Abuse.
8. Obesity and Eating Disorders.
9. The Experience and Management of Pain.
10. Chronic Illness.
11. Terminal Illness and Bereavement.
12. Health Care Interaction: Screening, Utilization, Adherence, and Relapse.
13. Designing Persuasive Interventions.
14. Future Directions for Health Psychology.
See More
Written in a compelling, easy-to-read, down-to-earth style.
Presents a strong basis in research, conveys the excitement of research methods, and includes recent findings and actual research questionnaires.
Encourages students to think critically about research, design, and interpretation.
Provides separate chapters on personality, social support, and persuasive appeals, offering more coverage of these topics than most other text.
Presents Hot Topics/Lingering Issues questions at the end of each chapter that introduce students to timely and interesting topics.
Demonstrates the relevance of health psychology to practical, real-world issues, such as preventing the spread of HIV, the impact of poverty on health-related behaviors, and the costs and benefits of screening for genetic diseases.
See More
Purchase Options
Hardcover&nbsp&nbsp&nbsp
Health Psychology, 1st Edition
ISBN : 978-0-471-15074-9
720 pages
September 2003, ©2004
$194.95&nbsp&nbsp&nbsp
BUY

Information about Wiley E-Texts:
Wiley E-Texts are powered by VitalSource technologies e-book software.
With Wiley E-Texts you can access your e-book how and where you want to study: Online, Download and Mobile.
Wiley e-texts are non-returnable and non-refundable.
WileyPLUS registration codes are NOT included with the Wiley E-Text. For informationon WileyPLUS, click here .
To learn more about Wiley e-texts, please refer to our FAQ.

Information about e-books:
E-books are offered as e-Pubs or PDFs. To download and read them, users must install Adobe Digital Editions (ADE) on their PC.
E-books have DRM protection on them, which means only the person who purchases and downloads the e-book can access it.
E-books are non-returnable and non-refundable.
To learn more about our e-books, please refer to our FAQ.