Textbook
Zizek: A Reader's Guide
May 2012, ©2012, Wiley-Blackwell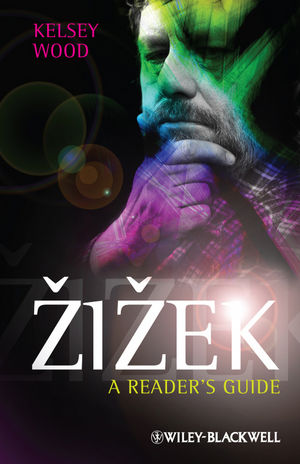 A comprehensive overview of Slavoj ?i?ek's thought, including all of his published works to date.
Provides a solid basis in the work of an engaging thinker and teacher whose ideas will continue to inform philosophical, psychological, political, and cultural discourses well into the future
Identifies the major currents in ?i?ek's thought, discussing all of his works and providing a background in continental philosophy and psychoanalytic theory necessary to its understanding
Explores ?i?ek's growing popularity through his engagement in current events, politics, and cultural studies
Pertains to a variety of fields, including contemporary philosophy, psychology, cultural studies, sociology, political science, esthetics, literary theory, film theory, and theology
See More
Epigraphs ix
Acknowledgments x
1 Introduction 1
2 The Sublime Object of Ideology 46
3 For They Know Not What They Do: Enjoyment as a Political Factor 55
4 Looking Awry: An Introduction to Jacques Lacan through Popular Culture 66
5 Enjoy Your Symptom! Jacques Lacan in Hollywood and Out 75
6 Tarrying with the Negative: Kant, Hegel, and the Critique of Ideology 94
7 The Metastases of Enjoyment: On Women and Causality 108
8 The Indivisible Remainder: On Schelling and Related Matters 115
9 The Plague of Fantasies 125
10 The Ticklish Subject: The Absent Centre of Political Ontology 136
11 The Art of the Ridiculous Sublime: On David Lynch's Lost Highway 146
12 The Fragile Absolute: or, Why is the Christian Legacy Worth Fighting For? 155
13 On Belief 163
14 The Fright of Real Tears: Krzysztof Kies´lowski between Theory and Post-Theory 171
15 Did Somebody Say Totalitarianism? Five Interventions in the (Mis)use of a Notion 180
16 Welcome to the Desert of the Real 193
17 The Puppet and the Dwarf: The Perverse Core of Christianity 201
18 Organs without Bodies: On Deleuze and Consequences 212
19 Iraq: The Borrowed Kettle 220
20 How to Read Lacan 227
21 The Parallax View 237
22 In Defense of Lost Causes 249
23 Violence 257
24 First as Tragedy, then as Farce 267
25 Living in the End Times 278
26 Conclusion 295
Further Reading 315
Index 322
See More
Kelsey Wood has taught philosophy at the College of the Holy Cross, at Boston University, and at the Pennsylvania State University. He is the author of Troubling Play:  Meaning and Entity in Plato's Parmenides (2005), and Plato's Later Dialectic and Continental Philosophy (forthcoming).
See More
Purchase Options
Zizek: A Reader's Guide
ISBN : 978-1-118-26980-0
344 pages
March 2012
Paperback
Zizek: A Reader's Guide
ISBN : 978-0-470-67476-5
344 pages
May 2012
Hardcover
Zizek: A Reader's Guide
ISBN : 978-0-470-67475-8
344 pages
May 2012

Information about Wiley E-Texts:
Wiley E-Texts are powered by VitalSource and accessed via the VitalSource Bookshelf reader, available online and via a downloadable app.
Wiley E-Texts are accessible online and offline, and can be read on a variety of devices, including smartphones and tablets.
Wiley E-Texts are non-returnable and non-refundable.
Wiley E-Texts are protected by DRM. For specific DRM policies, please refer to our FAQ.
WileyPLUS registration codes are NOT included with any Wiley E-Text. For informationon WileyPLUS, click here .
To learn more about Wiley E-Texts, please refer to our FAQ.

Information about e-books:
E-books are offered as e-Pubs or PDFs. To download and read them, users must install Adobe Digital Editions (ADE) on their PC.
E-books have DRM protection on them, which means only the person who purchases and downloads the e-book can access it.
E-books are non-returnable and non-refundable.
To learn more about our e-books, please refer to our FAQ.