Collection
Compass e
Product Collection
Solve the management mystery! What makes a great manager?
This question is essential to the success of your organization. This instrument package is a field-tested, proven-effective tool that gauges a manager's abilities and suggests areas for improvement.
At the heart of the remarkable management program is the Managerial Practices Profile. The Self version of the questionnaire--included in the Participant's Workbook--allows a manager to rate his of her own performance. The Observer questionnaire allows the manager's direct reports, colleagues, and boss to assess the manager's skills.
After managers receive this insightful feedback report, they'll use the dynamic Participant's Workbook to identify action steps that will best support their professional development. You'll use Compass to:
Provide individual development
Build effective management teams
Promote organizational development . . . and more!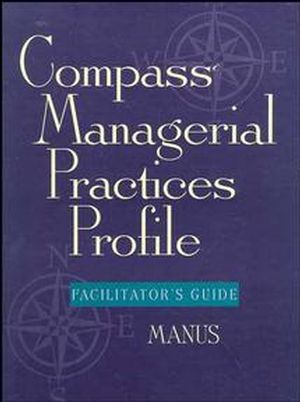 Available Components of This Product Collection
Price
Enter
Quantity