Collection
Journey to Newland
Product Collection
Here is your proven road map to navigate any change and transition journey from start to finish. With the
Journey to Newland
training package, you can turn your participants into successful change leaders -- whether they are facing new strategies, reorganizations, new systems or technology, or new management. This workshop presents a comprehensive framework that enables participants to explore and master the skills that are most crucial to transformative change: leading change, building teams, valuing differences, and improving communication.
With an animated fable at it center, Journey to Newland presents a captivating story with a cast of memorable characters, and a common language to deal with difficult and often emotionally sensitive issues in negotiating change within their organizations. The allegory follows a group of animal characters through uncharted territory, from Oldland to Newland. Each animal represents a different type of work personality. The team, navigating such metaphorical places as Nostalgia Desert, Transition Valley, and Leverage Lake, finds a way to survive, and even thrive, by leading change.
Download a case study (PDF) from Journey to Newland.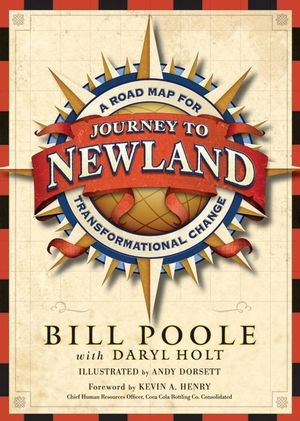 Available Components of This Product Collection
Price
Enter
Quantity