Collection
Career Anchors
Product Collection
In order to succeed and compete in the changing world of work and careers, your employees need to identify their personal goals and values.
A "career anchor" is a combination of perceived areas of competence, motives, and values relating to professional work choices. Based on years of research Career Anchors helps participants recognize their anchors and think about how their values relate to their career choices.
Now in its fourth edition, The Career Anchors Facilitator's Guide Set offers facilitators a comprehensive resource for administering the Career Anchors program. Both easy-to-use and flexible, the Career Anchors Facilitator's Guide Set includes one copy each of the Self-Assessment, Participant Workbook, and Facilitator's Guide, providing everything you need to conduct a concise 30- to 45-minute exercise or a longer half-day format.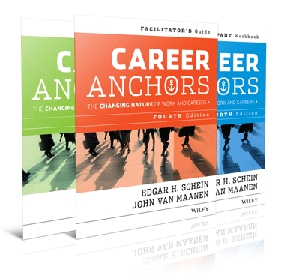 Available Components of This Product Collection
Price
Enter
Quantity