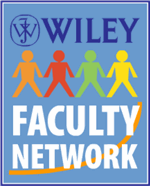 Welcome to the Culinary Arts & Hospitality Virtual Guest Lecture Archives! If you're looking to enhance your teaching experience and deliver the best possible learning experience to your students, there is no better resource than your colleagues. The Wiley Faculty Network Guest Lecture Series offers an easy way to connect with other faculty members who are experiencing the same classroom issues that you face every day.
In case you missed a guest lecture of interest to you, we have recorded it for you. Just sign in and you will receive a link to download, watch and listen to the recording!
Register now using the form below!