A Message from Peter and Will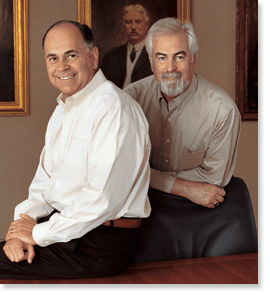 Retired CEO Will Pesce (left) and Chairman Peter Booth Wiley (right)
Friends,
Wiley is a very special place – there's really no other publishing company like it. Countries celebrate bicentennials, not companies. Our bicentennial is a remarkable accomplishment, and an opportunity to honor who we are.
As a respected publisher of books and journals, our purpose is to make a difference in the personal and professional lives of human beings. We do that by helping to inform and educate the communities we serve.
We provide the right resources to help teachers teach and students learn. We enable researchers in science, technology and medicine to disseminate research around the world. We provide access to professionals and consumers for information for their jobs or personal interests.
In two hundred years, our accomplishments have been many—textbooks that have defined a field, countless bestsellers, award-winning research—yet our most treasured legacy is our unique culture, a culture that values colleagues as people first and professionals second.
Wiley's bicentennial is proof that you can build and sustain a culture that is performance-driven that values diversity, fosters candid and open dialogue, and is built on a rock solid foundation of trust, ethics, and integrity.
As we mark our bicentennial, we are taking advantage of a rare opportunity to grow and expand our deep reservoir of must-have content and services, with the acquisition of Blackwell Publishing (Holdings) Ltd., one of the world's foremost academic and professional publishers and the original publisher of W.H. Auden, J.R.R. Tolkien, and Graham Greene. We begin our third century of publishing collaborating with new colleagues to deliver even greater value than we could as separate entities and provide more content to more people than ever before in history.
Please join us in celebrating this year and the years to come.


William J. Pesce, Retired President and Chief Executive Officer
Peter Booth Wiley, Chairman of the Board of Directors
Video: Will Pesce and Peter Wiley reflect on 200 years in publishing (3:13)
Windows Media Player | Quicktime