200 Years of Publishing, an online exhibit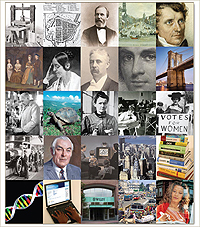 Throughout 2007, the colleagues and friends of John Wiley & Sons, Inc., are celebrating its bicentennial. We celebrate not only our achievements — textbooks that have defined fields, countless bestsellers, and award-winning research publications — but who we are. For two hundred years, we've built a company based on integrity, trust, and respect. We've shown a knack for adaptation and collaboration with our authors, partners, and customers. As we enter our third century, we are taking advantage of new opportunities for growth and collaboration in order to deliver greater value to all Wiley stakeholders — customers, authors, partners, shareholders, and colleagues — and make Wiley an even better "place to be."
Click images to enlarge.

In 1807, Charles Wiley opened a print shop in New York City. At the time, America was a young nation, full of potential and hungry for knowledge and its own identity. Charles played a key role in the development of the first distinct American literary movement. He published works by his circle of friends, which included early American authors James Fenimore Cooper and Washington Irving. In fact, the back room of his store was known as "the den," a popular meeting place of New York City authors, philosophers, and editors. (Photo credit: P. Maverick. 29.100.2286 -- The J. Clarence Davies Collection, Museum of the City of New York.)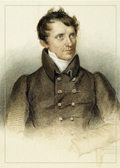 In 1821, Charles published James Fenimore Cooper's The Spy, his second novel, a romantic tale of espionage set in the American Revolution. The first printing of 1,000 copies sold in just three weeks. Within four months, 8,000 copies were gone. More than a business associate, Charles was the only publisher invited to membership in James Fenimore Cooper's famous Bread and Cheese Club, a direct outgrowth of Wiley's literary den that also included James Kirke Paulding and William Cullen Bryant. (Photo credit: The Granger Collection.)

Before the Wileys went into publishing, they owned rum distilleries. The first John Wiley (1720-1760), a sea captain who came to America from Scotland, moved his distillery from New Brunswick, New Jersey, to New York in the 1740s. His son, John (Jack) Wiley, was also a distiller — and a Revolutionary War patriot and brigade-major. It was Jack's son, Charles, who set out in a new direction: publishing. (Photo credit: Andy Washnik.)
Charles's son and company namesake, John started in publishing working for his father and then, most likely, his mother when his father died in 1826 when John was 17. After representing other publishers as a sales agent, he opened a bookstore and published his first book in 1832. John published a broad range of titles — law, oration, religion, travel, medicine, technology, philosophy, cooking, fiction — but it was his interest in American literature that built his reputation. John soon expanded the business abroad. With partner George Palmer Putnam, he set up an office in London in 1838 to export works by early American authors and import titles by Europe's best writers while publishing a handful of titles in London. Together, the partners published works by Herman Melville, Edgar Allen Poe, and Nathaniel Hawthorne, and introduced Americans to the writing of Charles Dickens, Hans Christian Andersen, and Elizabeth Barrett Browning. (Photo credit: top photos: Humanities and Social Sciences Library/Henry W. and Albert A. Berg Collection of English and American Literature/NYPL; bottom photo: Berkshire Athenaeum.)

Partners from 1837 to 1843, John Wiley and George Palmer Putnam published a broad range of titles and enjoyed a number of successes, including notable works in accounting, landscape, and architecture, geology, fiction and poetry. They developed two book series, The Library of Choice Reading, featuring reprinted works of fiction by the most famous European authors and The Library of American Books, with works by America's leading literary stars. At the head of the pack, Wiley & Putnam was the first American publisher to establish a London office in 1838 and both men were advocates for international copyright — the subject of growing debate in Europe and America. (Photo credit: Wiley archive.)

By the mid 1800s, the second industrial revolution, ripe with engineering and scientific breakthroughs, produced a knowledge revolution. The steamship, railroad, and telegraph made it possible to share information with customers faster and father away. The number of libraries and universities grew exponentially. John's sons, Charles and William H., who joined the firm in 1865 and 1876, embraced knowledge publishing — focusing on scientific, technical, and engineering research, professional titles, and educational materials. William H. "The Major," a Civil War veteran and civil engineer trained at Rensselaer Polytechnic Institute, built on his father's engineering list, one of the first in the country, while playing an important role in the development of engineering education in America. (Photo credit: Smithsonian Institution.)

Prior to the Civil War, nearly all U.S. engineers were educated at West Point Academy — in French, the language of the esteemed École Polytechnique. Wiley was one of the first to publish engineering texts in English, and quickly became a leader in the engineering textbook field. (Photo credit: West Point Museum Art Collection, United States Military Academy, West Point, NY #6954.)

When Charles joined his father in the family business in 1865, the first was renamed "John Wiley & Son." When his brother, "The Major," came aboard 11 years later, the company name was changed once again to "John Wiley & Sons." They were joined briefly by another son, Osgood S. Wiley. (Photo credit: Wiley archive.)

During its second century, Wiley weathered boom and bust alike. While the U.S. economy soared in the 1920s and spiraled down in the 1930s, Wiley thrived, survived, and continued to answer the demand for useful knowledge. Wiley posted $1 million in sales for the first time in 1929, the year of the Great Crash, $2 million by the time of Pearl Harbor, and over $5 million by the time the U.S. enlistees came home and — courtesy of Uncle Sam — headed off to college, where they read Wiley textbooks.

Under the leadership of cousins William O. Wiley and Edward Hamilton — the fourth generation to lead the company — Wiley's publishing list and staff grew. Wiley produced notable titles in statistics, geology, accounting, economics, architecture, construction, physics, and the pioneering field of aeronautics. The Wileys, few in number, came to rely increasingly on professional managers. (Photo credit: Underwood & Underwood/Corbis.)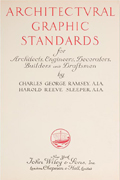 During World War II, technical know-how was essential to victory. On the U.S. home-front, Wiley textbooks and references trained thousands of engineers and scientists, managers in military universities, and civilian workers. Returning WWII soldiers, under the G.I. Bill, put down their guns and picked up college textbooks, many of which were published by Wiley. (Photo credit: Andy Washnik.)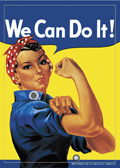 In 1932, Wiley printed the first edition of Architectural Graphic Standards, which rapidly became the "bible" for architects. Today, 75 years later, there are 1 million copies in print — and counting! The 11th edition will be released in March 2007. (Photo credit: Buyenlarge/Time Life Pictures/Getty Images.)
From its earliest days, Wiley has been a global company. But it was in the mid 20th Century, under W. Bradford "Brad" Wiley, a member of the fifth generation to lead the Company, that Wiley established its own operations on four continents and sales on every continent. Brad and his wife, Esther "Esto" nee Booth, led the charge, criss-crossing the world, forging relationships with authors, booksellers, publishers, and governmental agencies, and opening doors to new opportunities. By the 1960s, exports accounted for approximately a quarter of Wiley's revenue.

By the late seventies, Wiley held and enviable position in international markets. Wiley was the leading American publisher of Russian-language textbooks and the first American publisher active in China following the establishment if full diplomatic relations between the United States and the People's Republic of China in 1979. (Photo credit: Wiley archive.)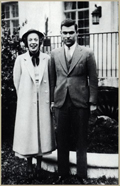 Brad's first job at Wiley in 1932 was as a College Traveler. For ten months of the year, Brad visited universities throughout the U.S., securing textbook adoptions and seeking new authors and book subjects. His wife, Esto, traveled with him. (Photo credit: Wiley archive.)

The computer — as a business tool, a new media form, and as a subject — has engaged Wiley from the late 1940s to the present day. In the 1980s, Wiley first began to develop digital products, including databases, tools, and online content. Wiley partnered with the Harvard Business Review in 1982 to launch its first electronic journal. The next year, Wiley established a software division in the higher education business — one of the first higher education publishers to do so. Starting in the 1980s, accelerating through the 1990s and into the new millennium, computers began to impact daily work life and create a sea change in the publishing process — editors and authors were able to collaborate in real time via electronic mail, authors prepared manuscripts electronically, and designers used desktop publishing systems to create a page, insert digital images, print out a proof, and output files for production — all on one machine.

Technology also brought challenges. In the 1980s, Wiley moved quickly into cutting-edge training technologies, sometimes at the expense of our core businesses. Though a difficult era, Wiley's managers learned from their mistakes, refocused on core businesses and subsequently adopted a more successful customer-driven approach to innovation and technology. (Photo credit: Wiley archive.)
From our earliest days, Wiley has formed partnerships and carried out strategic acquisitions to expand into new markets, subjects, and media. These vital additions have strengthened our core businesses, extending our reach and allowing us to respond more quickly to developments in the marketplace. The number of acquisitions, prestigious society journals, textbooks, and trade titles are too many to mention by name, but all are essential to Wiley's success today.
As we mark our bicentennial, Wiley has taken advantage of a rare opportunity to acquire Blackwell Publishing (Holdings) Ltd., one of the world's foremost academic and professional publishers. We begin our third century of publishing collaborating with new colleagues to deliver even greater value than we could as separate entities and provide more content to more people than ever before in history.

1989 Alan R. Liss - A force in scientific journals publishing, strengthened Wiley's scholarly journals and book publishing lists.
1996 VCH Publishing Group - The publishing arm of the German Chemical and Pharmaceutical societies. The acquisition made Wiley one of the largest chemistry publishers in the world.
1997 Van Nostrand Reinhold - VNR delivered key titles in architecture, the culinary arts, industrial science, and business technology.
1999 Jossey-Bass - Respected industry-wide for high-quality books, particularly notable leadership, social sciences, and higher education series.
2001 Hungry Minds - Added 2,500 titles to Wiley's list, along with a sophisticated grasp of brand development and maintenance for well-known series, as well as a first-rate art facility.
2007 Blackwell Publishing (Holdings) Ltd. - The new merged business will be formidable, publishing approximately 1,250 scholarly peer-reviewed journals (over 1 million pages) and an extensive collection of books with global appeal.
As the Company enters its third century, Wiley is transforming from a product-centered to a customer-centered enterprise, responding directly to customers' wants and needs without the limitations of geography, production method, or organizational boundaries.

As bold new technologies are changing the way we live and learn, Wiley is providing more people with more access to more content than ever before. Doctors can receive the latest Evidence Based Medicine EBM findings at their office or hospital on handheld electronics. Professors pull together content most helpful to students from a rich reservoir of content — be it a chapter of a book, a paragraph of text, an animation, a video — and create learning materials especially customized for their students. Travelers book trips, download podcast tours, and hit the road with insider knowledge, travel tips and tricks.

Introduced in 1997 and launched commercially in 1999, Wiley InterScience offers readers online access to STM and professional must-have content from more than 2,500 journals, books, reference works, databases, laboratory manuals and The Cochrane Library, the world's best-known resource for evidence-based medicine. In time for Wiley's 200th Anniversary, Wiley InterScience will digitize all of its journal backfiles starting with the first volume of each journal by January 2007. When complete, Wiley InterScience will include over 1.7 million articles dating back to 1799, as well as 750 volumes from 21 classic book series.

Launched in 2005, WileyPLUS is a suite of customizable online learning and teaching tools designed around the activities instructors and students perform in — and out — of class each days. Using WileyPLUS, professors can automate the assigning and grading of homework problems and quizzes and prepare class presentations, interactive tutorials, and simulations. Students can access the complete, online version of an assigned text, get instant feedback and context-sensitive help on assignments, and track their progress throughout the course from a personal online gradebook.

Wiley's knack for adaptation and a winning formula of independent management and governance, combined with continuing family involvement has enabled Wiley not only to outlast our peers and become one of the few surviving bicentenarian publishers, but to continue to evolve and prosper. During our 200th Anniversary, we will celebrate with our colleagues and friends around the world. We will ring the bell at the New York Stock Exchange on May 1, 2007, where our stock has been publicly traded since 1995, ushering in the beginning of our fiscal year and our third century of knowledge publishing.

A spirit of camaraderie and respect shared among staff, editors, and authors contributes to Wiley's work environment. Wiley strives to be "the place to be". Formally recognized for its focus on colleagues, Wiley was listed in FORTUNE magazine's "100 Best Companies to Work For" in 2005 and 2006. Wiley has also been recognized by Working Mother, The Financial Times, Canadian Business, among others.
Today, siblings Deborah, Peter, and Brad — members of the 6th generation to work at Wiley — are active contributors to the Company, the publishing industry, and the community. Deborah began in 1968, and has served as a college traveler, an editor, marketing manager, financial analyst, and business manager. Today she is Senior Vice President, Corporate Communications. Her brother, Brad, who is a Director, joined the Board in 1979, became Chairman in 1992, and served as an editor in higher education from 1989 to 1999. Peter, who is also a writer, joined the Board in 1984, and has served as Chairman of the Board since 2002. A member of the seventh generation to work at Wiley, Jesse Wiley is Assistant Editor, Professional/Trade.
| | | | |
| --- | --- | --- | --- |
| | | | |
| Deborah Wiley | Bradford Wiley II | Peter Booth Wiley | Jesse Wiley |