Editorial Board Academic Biographies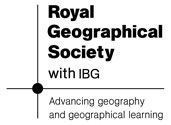 Anna Davies is Professor of Geography, Environment and Society at Trinity College Dublin, Ireland, where she directs the Environmental Governance Research Group and is on the steering committee for the Trinity Centre for Future Cities . She chairs Future Earth Ireland and is Secretary of the European Roundtable on Sustainable Consumption and Production. Anna has advised the Irish Government as an independent member of its National Economic and Social Council and is currently a member of the Irish Climate Change Advisory Council . Her research interests combine environmental governance and sustainability and she currently holds a European Research Council grant entitled SHARECITY, examining urban ICT-mediated food sharing initiatives. She has published widely in geography and interdisciplinary journals including, Transactions of the Institute of British Geographers, The Annals of the American Association of Geographers, Area, Geoforum and is on the editorial boards of journals including Local Environment and Cambridge Journal of Regions, Economies and Society.

Deborah Dixon is Professor of Geography in the School of Geography and Earth Sciences, University of Glasgow. Her work is animated by an interest in the ideas, ethics, and politics of both poststructural and feminist frameworks, and is grounded via an examination of the monstrous, media and the marginal. Her funded projects have addressed art/science collaborations, the future of ruins, and the aesthetics of biotechnology. She published a book on Feminist Geopolitics in 2013, with Professor Sallie Marston, and has published in a wide range of journals including Nature, Science, Transactions of the Institute of British Geographers, Annals of the Association of American Geographers, Cultural Geographies and Progress in Physical Geography. She was an editor of Gender, Place and Culture for five years, and is currently an editor for Environment and Planning A.

Sandy P. Harrison is the Director of the Centre for Past Climate Change and Professor in Global Palaeoclimates and Biogeochemical Cycles in the School of Archaeology, Geography and Environmental Sciences (SAGES), University of Reading. Sandy's research focuses on the interaction of climate and the terrestrial biosphere, in the geologic past and the present, using models and data analysis. She has extensive experience in large-scale data analysis for model development, evaluation and benchmarking, and is a world-leader in the synthesis of palaeoenvironmental data and its use in evaluation of the climate models used for future projections. She is Co-Chair of the Palaeoclimate Modelling Intercomparison Project and Chair of the International Council for Science World Data Service (ICSU-WDS).

Alex Hughes is Reader in Economic Geography at Newcastle University, UK. Her research focuses on the organizational geographies and politics of global commodity chains, including the influence of corporate retailers in shaping supply networks and the emergence, practices and consequences of ethical trading initiatives. Her funded projects have addressed the embeddedness of ethical trading programmes in national-institutional contexts (Economic and Social Research Council), the audit economies associated with ethical trade and the impacts of economic crisis on corporate responsibility (British Academy), and the cultural economies of ethical production in South Africa (Leverhulme Trust). She is author of more than 20 book chapters and papers published in journals including Transactions of the Institute of British Geographers, Journal of Economic Geography and Geoforum, and is co-editor of both Postcolonial Economies (with Jane Pollard and Cheryl McEwan, 2011) published by Zed Books and Geographies of Commodity Chains (with Suzanne Reimer, 2004) published by Routledge.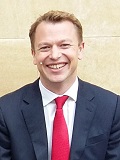 Alex Jeffrey is a Reader in Human Geography at the University of Cambridge. Alex's research has sought to examine the nature and consequences of international intervention after conflict, particularly focusing on the former Yugoslavia. Located in the fields of political, legal and feminist geography, this work has explored the contested nature of state formation, focusing in particular on the role and expectations of civil society organisations. Building on these themes, Alex's recent research has examined the spatial aspects of war crimes trials, from the significance of court architecture through to the reception of trial outcomes in wider society. His work has published widely in journals across Geography, Development Studies and Political Science. In 2013 he published The Improvised State in the RGS-IBG book series and he has a forthcoming book in the Cambridge University Press Law and Society Series entitled The Edge of Law. Alex has co-authored two teaching-focused books: Political Geography: An Introduction to Space and Power (2009, with Joe Painter) and Geographical Thought (2011, with Anoop Nayak). Alex is on the editorial board of Political Geography.

David Jordhus-Lier is Professor of Human Geography at the University of Oslo. His research focuses on social mobilisation and labour organisation, particularly relating to how workers engage with and resist workplace restructuring. He was the project manager of a recent project examining representation in the Norwegian hotel sector (leading to the Routledge anthology A Hospitable World?) and is currently researching labour hire agencies in Norway. He also has a long-standing interest in state restructuring, urban development and the politics of labour in South Africa (which recently led to the publication of the anthology The Politics of Slums by Routledge). He has also conducted research on worker organising and civil society mobilisation in Indonesia and the Democratic Republic of Congo. His articles have been published in Transactions of the Institute of British Geographers, Progress in Human Geography, Antipode, Journal of Civil Society, Habitat International, Journal of Southern African Studies, Geography Compass and other geography journals.

Beverley Mullings is an Associate Professor of Geography at Queen's University, Canada. Her research is located within the fields of feminist political economy, labour geographies, and urban studies and engages broad questions of social transformation, neoliberalism, and the politics of gender, race and class in the Caribbean and its diaspora. She has published articles on neoliberal governmentality, social reproduction, diasporic transnationalism and urban governance. Her research has appeared in a number of journals including the Annals of the Association of American Geographers, Geoforum, Gender, Place and Culture, the Journal of Economic Geography, Antipode, Review of International Political Economy and Small Axe. Her current research contributes to a broad set of debates concerning the relationship between diaspora and development within neoliberal modes of governance; intersections between racial capitalism and social reproduction within labour geographies; and youth, citizenship and urban governance in Caribbean contexts. Her research seeks to identify how the complex circuits of exchange that connect individuals, families and communities across the multiple spaces that comprise the Caribbean, might be engaged in ways that challenge ongoing patterns of ethno-racial, gender and class inequality.

Kevon Rhiney is Assistant Professor of Human Geography at Rutgers University, USA. Prior to joining Rutgers, he taught for several years in the Department of Geography and Geology at the Mona Campus, University of the West Indies, based in Kingston, Jamaica. His research centers on the social, economic, environmental and justice implications of global change for small and developing states, with an emphasis on the Caribbean. His work largely focuses on rural/agrarian landscapes and employs an interdisciplinary approach, drawing strongly on political ecology and social theory. He has published widely on a range of issues surrounding economic globalization, environmental justice, climate change and food security and has recently co-edited two books: Globalization, Agriculture and Food in the Caribbean: Climate Change, Gender and Geography (with Clinton Beckford, Palgrave-Mcmillan, 2016) and Global Change and the Caribbean: Adaptation and Resilience (with Duncan McGregor, David Barker and Thera Edwards, the University of the West Indies Press, 2016).

Stephen Rice is Professor of River Science at Loughborough University. He is a fluvial geomorphologist whose research interests extend into process sedimentology and lotic ecology. His work has two primary themes: (1) the physical processes at work in gravel-bed rivers and the sediments and landforms produced; (2) the interactions between fluvial processes and freshwater ecosystems. Within these themes, recent and ongoing research funded by NERC, European Commission, Leverhulme, the Environment Agency, and others, has focused on ecogeomorphology and freshwater zoogeomorphology. Another major strand is the role of "sedimentary links", tributaries and geomorphologically significant confluences in structuring and explaining fluvial sediments and ecosystem processes at network scales. Stephen's inaugural lecture gives a flavour of this work: http://www.youtube.com/watch?v=wYaXZ-ekaws Stephen was Chief Editor of Sedimentology between 2010 and 2014, has represented the British Society for Geomorphology on the editorial board of Earth Surface Processes and Landforms and is currently Associate Editor of the Journal of Ecohydraulics.

Chih Yuan Woon is Associate Professor of Geography at the National University of Singapore. He is a political geographer who has research interests in critical geopolitics, postcolonial geographies and issues to do with peace, nonviolence and security. Currently, he is examining the geopolitical and geoeconomic implications of China's 'rise', contextualizing such debates through the 'Belt and Road Initiative' as well as China's ongoing interest and interventions in the Arctic region. His articles have appeared in journals such as Annals of the American Association of Geographers, Political Geography, Progress in Human Geography and Transactions of the Institute of British Geographers. He is the co-editor of Territory, Politics, Governance and sits on the editorial boards of Environment and Planning C: Politics and Space, Geography Compass and the Singapore Journal of Tropical Geography.