Instructor materials created by
We are proud to present in collaboration with TED a curated series of talks plus specially commissioned educational support materials.
TED Studies: Physics - The Edge of Knowledge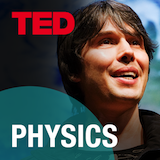 Teachers and students can use TED Studies: Physics to enhance existing curricula in undergraduate education courses. Educators and students will find activities and multimedia resources which link the study of Physics to the real world, plus expanded academic content such as key terms, related journal articles and major debates in this highly topical area. For an abridged, interactive version of this content, subscribe to the TED Studies: Physics course via the iTunesU course app for iPad by clicking here.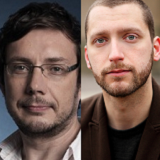 Introductory Essay
Professor Jeff Forshaw and Dr Peter Millington explore some of science's most perplexing theories: quantum mechanics, general relativity and attempts to unify them. Learn how scientists combine sophisticated mathematics and ambitious experimentation like CERN's Large Hadron Collider to advance our understanding of the universe.
Module 1
To unify and conform: Beauty and truth in physics
Watch the 2007 TEDTalk "Murray Gell-Mann on beauty and truth in physics". Nobel Prize winner and CalTech professor Murray Gell-Mann introduces the elementary particles and fundamental forces accounted for in the Standard Model and explains how the fundamental unified theory, when it's figured out, will rely upon strikingly familiar mathematics. Gell-Mann also explains why this fundamental law won't be a 'Theory of Everything.'
For transcripts, downloads, and other video options visit TED.com.
To flip this video, visit TED-Ed.
Module 2
Extra dimensions and vibrating energy: Making sense of string theory
Watch the 2005 TEDTalk "Brian Greene: Making sense of string theory". Greene introduces string theory in this TEDTalk that goes beyond quarks to suggest that miniscule strands of energy vibrating in 11 dimensions produce every particle and force in the universe. Greene believes that vibrational patterns within these extra dimensions may hold the answer to the deepest questions in theoretical science.
For transcripts, downloads, and other video options visit TED.com.
To flip this video, visit TED-Ed.