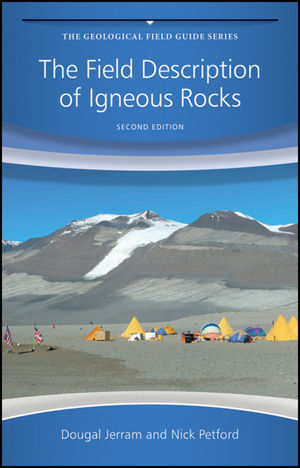 The Field Description of Igneous Rocks, 2nd Edition
Buy this book from:
ISBN: 978-0-470-02236-8
256 pages
January 2011
The
Second Edition
of this unique pocket field guide has been thoroughly revised and updated to include advances in physical volcanology, emplacement of magmas and interpreting structures and textures in igneous rocks. The book integrates new field based techniques (AMS and geophysical studies of pluton shape) with new topics on magma mixing and mingling, sill emplacement and magma sediment interaction. Part of the successful Field Guide series, this book includes revised sections on granitic and basaltic rocks and for the first time a new chapter on the engineering properties of igneous rocks.
The Geological Field Guide Series is specifically designed for scientists and students to use in the field when information and resources may be more difficult to access.
Many editions have been updated for 2011 and the guides are:
Student-friendly in design and cost
Durable
Lightweight
Pocket-sized
Reliable
Concise
Visit the series homepage at www.wiley.com/go/geologicalfield
More Information About this Book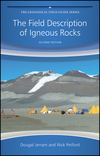 The Field Description of Igneous Rocks, 2nd Edition
Buy this book from: