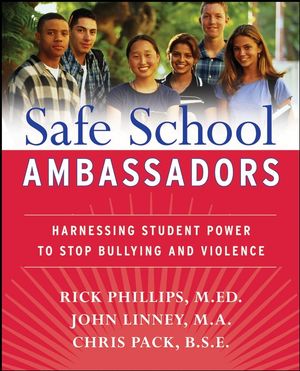 Safe School Ambassadors: Harnessing Student Power to Stop Bullying and Violence
Buy this book from:
ISBN: 978-0-470-19742-4
352 pages
April 2008, Jossey-Bass
Safe School Ambassadors is an essential guide for school administrators, counselors, teachers, parents, and youth organization leaders. It challenges the current "outside-in" thinking—that keeping schools safe is accomplished primarily by adults through heightened security and stricter policies. It makes the case for a complementary "inside-out" approach that taps the power of students to change the social norms of a school culture in order to stop bullying and violence.
More Information About this Book

Safe School Ambassadors: Harnessing Student Power to Stop Bullying and Violence
Buy this book from: