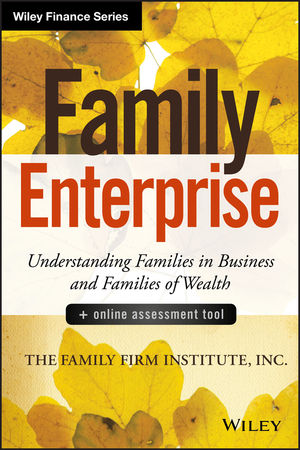 Family Enterprise: Understanding Families in Business and Families of Wealth, + Online Assessment Tool
Buy this book from:
ISBN: 978-1-118-73092-8
192 pages
November 2013
A thorough explanation of how family enterprises work
The family enterprise, whether an operating business, a family office, or both, is the backbone of the US and international economies. These enterprises cut across industries and geographies and can be first-generation entrepreneurial companies or multi-generational businesses with family offices. This book offers a foundation in and understanding of how family enterprises work, including working definitions and the key characteristics of family enterprises, as well as useful concepts for working with and in family enterprises, either as a professional or as a family member.
Written by the experts at the Family Firm Institute, a global network of professionals, educators, researchers, and owners of family enterprises
An ideal resource for professionals in law, finance, management, and behavioral science, family office and fund managers, and others interested in an multidisciplinary approach to this field
More Information About this Book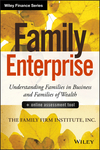 Family Enterprise: Understanding Families in Business and Families of Wealth, + Online Assessment Tool
Buy this book from: