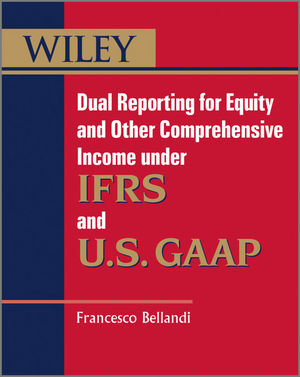 Dual Reporting for Equity and Other Comprehensive Income under IFRSs and U.S. GAAP
Buy this book from:
ISBN: 978-1-119-95096-7
458 pages
May 2012
Under IFRS, U.S. GAAP, and the SEC rules and regulations, business enterprises must recognise measure and disclose information regarding equity items on the face of the statement of financial position, other specific statements, or in the notes to the financial statements. However, under both IFRS and U.S. GAAP there is no all-inclusive general standard on stockholders' equity. 
This book clarifies the process of reporting stockholders' equity in a manner which can be reconciled under all the relevant standards.
"Not only has the author addressed the informational needs of the players in the accounting industry, he has also drawn, based on his vast experience, practical implications of reporting under both standards." —Noraini Mohd Nasir, Journal of Financial Reporting and Accounting
More Information About this Book

Dual Reporting for Equity and Other Comprehensive Income under IFRSs and U.S. GAAP
Buy this book from: