The Crystal as a Supramolecular Entity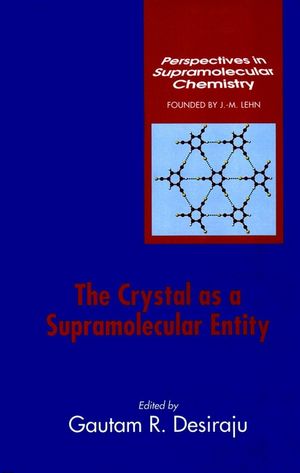 The Crystal as a Supramolecular Entity
ISBN: 978-0-470-51142-8 April 2008 326 Pages
Description
Supramolecular chemistry involves the study and synthesis of very large molecules which are used in complex chemical reactions, and have great potential in areas such as medicine, electronics, and optics. Offers a comprehensive overview of crystals and supramolecular entities.
Table of contents
Thoughts on Crystals as Supermolecules (J. Dunitz).

Crystal Engineering and Molecular Recognition--Twin Facets of Supramolecular Chemistry (G. Desiraju & C. Sharma).

Molecular Shape as a Design Criterion in Crystal Engineering (R. Davis, et al.).

Molecular Engineering of Crystals by Electrostatic Templating (P. Fagan & M. Ward).

Supramolecular Inorganic Chemistry (I. Dance).

The Protein as a Supermolecule: The Architecture of a ()_8 Barrel (J. Glusker).

Index.