Techniques for Reducing Pesticide Use: Economic and Environmental Benefits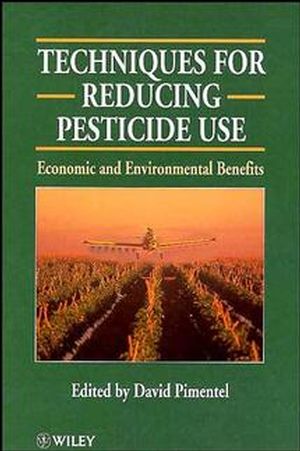 Techniques for Reducing Pesticide Use: Economic and Environmental Benefits
ISBN: 978-0-471-96838-2 April 1997 456 Pages
Description
This book outlines the techniques for reducing pesticide use internationally through using integrated pesticide management, and assesses the resulting environmental and economic benefits. The goal of the book is to focus on reducing pesticide use, not eliminating it, in order to maintain yields and current cosmetic food standards and provide a sustainable agriculture.
Table of contents
Partial table of contents:

Pest Management in Agriculture (D. Pimentel).

Environmental Ethics and Pesticide Use (H. Lehman).

Environmental and Socio-Economic Costs of Pesticide Use (D. Pimentel & A. Greiner).

Host-Plant Resistance to Insect Pests (H. van Emden).

What is Durable Resistance?

A General Outline (J. Parlevliet).

Benefits of Minimum Pesticide Use in Insect and Mite Control in Orchards (T. Edland).

IPM Practices for Reducing Fungicide Use in Field Crops (K. Bailey).

IPM Techniques for Greenhouse Crops (J. Grant).

Index.