Reviews in Computational Chemistry, Volume 4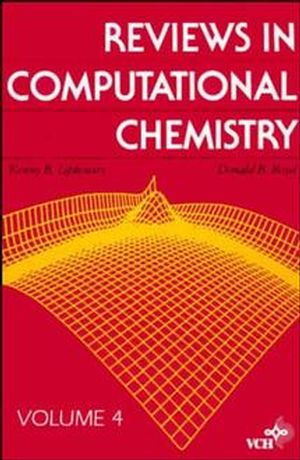 Reviews in Computational Chemistry, Volume 4
ISBN: 978-0-470-12608-0 October 2009 300 Pages
Description
This volume in the series brings together reknowned experts in the field to present the reader with an account of the latest developments in quantum mechanics, molecular dynamics, and the teaching of computational chemistry.
There are so many developments in the field of computational chemistry that it is difficult to keep track of them. The series was established to review the high volume of developments in the field.
Rather than create a traditional article, each author approaches a topic to enable the reader to understand and solve problems and locate key references quickly. Each article has tutorial value.
An updated compendium of software for molecular modeling appears as an appendix as in previous volumes. To the editors' knowledge, this is the most complete listing of sources of software for computational chemistry anywhere.
Table of contents
From the Contents:
A Survey of Methods for Searching the Conformational Space of small and Medium-Sized Molecules/
Simplified Models for Understanding and Predicting Protein Stucture/
Molecular Mechanics: The Art and Science of Parameterization/
Approaches to Empirical Force Fields/
Calcualating the Properties of Hydrogen Bonds by Ab Initio Methods/
Net Atomic Charge and Multipole Models for the Ab Initio Molecular Electric Potential/
Molecular Electrostatic Potentials and Chemical Reactivity/
Semiempirical Molecular Orbital Methods/
The Molecular Connectivity Chi Indexes and Kappa Shape Indexes in Structure-Property Modeling/
The Electron-Topological Approach to the QSAR Problem/
The Computational Chemistry Literature/
Appendix: Compendium of Software for Molecular Modeling