Reviews in Computational Chemistry, Volume 7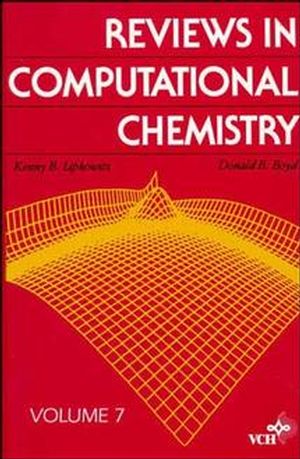 Reviews in Computational Chemistry, Volume 7
ISBN: 978-0-470-12611-0 October 2009 414 Pages
Description
This is the seventh volume in the successful series designed to help the chemistry community keep current with the many new developments in computational techniques. The writing style is refreshingly pedagogical and non-mathematical, allowing students and researchers access to computational methods outside their immediate area of expertise. Each invited author approaches a topic with the aim of helping the reader understand the material, solve problems, and locate key references quickly.
Table of contents
From the Contents:
Similarity Searching in Databases of Chemical Structures/Three-Dimensional Structure Database Searches/
Methods and Applications of Combined Quantum Mechanical and Molecular Mechanical Potentials/
An Introduction to Density Functional Theory/
Density Functional Methods in Biomolecular Modeling/
The A Priori Calculation of Vibrational Circular Dichroism Intensities.