Regolith Geology and Geomorphology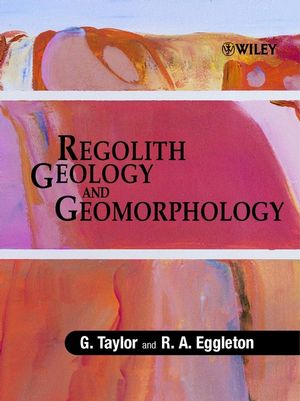 Regolith Geology and Geomorphology
ISBN: 978-0-471-97454-3 July 2001 384 Pages
Description
Providing fundamental discussion of regolith properties andchemistry, this book considers many landscape situations andfeatures, whilst linking process to position, geochemistry andtime. Presenting information from an Australian perspective itprovides new insights into the subject, which are developed awayfrom the yoke of traditional Northern Hemisphere ideas andconcepts.


* Presents a new approach to the problems of understanding regolithgeology and landscapes
* Presents the general aspects and principles of regolith
* Chapters present views on landscapes and their evolution, thenature of minerals, the behaviour of water at a landscape level andthe exploration of water behaviour at various scales in regolithmaterials
* Investigates methods of conveying information about regolith viamaps and in GIS packages
Table of contents
Preface.

Introduction: Of Rotten Rocks, Soils and Solutions.

Overview -
Landscapes and the Evolution of the Regolith.

Earth Materials.

Weathering: Agents and Controls.

Landscape and Regolith Hydrology.

The Chemistry of Weathering.

Regolith Geochemistry

Mineral Weathering.

Rock Weathering.

Products of Weathering.

In Situ Weathering Profiles.

Physically Transported Regolith.

Solute Transport and Precipitation in the Regolith.

Regolith Mapping.

Importance and Applications of Regolith Geology andLandscapes.

References.

Author Index.

Subject Index.
Reviews
It is a professional reference that should be of value to many onthe front lines of consulting and research." (Geological Magazine,Vol.138 No.6 2001)

"useful introductory text" (Environmental Geology, January 2002)

"this is a more interesting and informative book that firstimpressions suggest" (Geoscientist, April 2002)