World Risk Society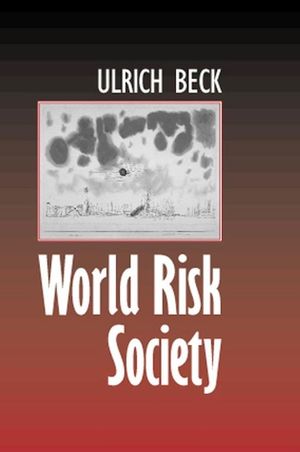 World Risk Society
ISBN: 978-0-745-62221-7 October 1999 Polity 192 Pages
Description
This major new book draws together key essays by one of Europe's leading social and political theorists.
Table of contents
Acknowledgements vii
1 Introduction: The Cosmopolitan Manifesto 1
2 World Risk Society as Cosmopolitan Society? Ecological Questions in a Framework of Manufactured Uncertainties 19
3 From Industrial Society to Risk Society: Questions of Survival, Social Structure and Ecological Enlightenment 48
4 Risk Society and the Welfare State 72
5 Subpolitics: Ecology and the Disintegration of Institutional Power 91
6 Knowledge or Unawareness? Two Perspectives on 'Reflexive Modernization' 109
7 Risk Society Revisited: Theory, Politics, Critiques and Research Programmes 133
Noted 153
References 161
Index 168
Reviews
"Full of ideas and insights and thus extremely stimulating reading ... essential reading for those seeking to bridge the gap between theory about societies and theories about world politics - a bridge that is urgently needed."
-- Millennium: Journal of International Studies

"A critical and dispassionate account of ecological threats that are wealth-driven, poverty-driven, or are owed to nuclear, biological and chemical means of mass destruction; a powerful discourse on risk calculation and insurability that permeates the book in an almost metaphorical sense; and, as a bonus for the disappointed student of socialist political economy, a poignant if implicit refutation of liberal economics and rational choice theory as meaningful explanatory tools of reality."

-- Canadian Journal of Political Science

'This challenging collection of essays by one of the major social theorists of our time is essential reading for anyone interested to get to know the breadth of Ulrich Beck's work on the 'Risk Society'. Addressing academics and policy makers, Beck analyses the impact of the 'World Risk Society' on the environment and considers the implications of this globalization of 'organized irresponsibility' for socio-political and economic action. World Risk Society is social theory at its contemporary best: powerful, engaged and socially relevant.'

-- Barbara Adam, Cardiff University
Features
* Brings together recent work of one of Europe's leading social and political theorists.
* Addresses some of the criticisms provoked by his earlier work on the ecological and technological questions of risk.
*3. Proposes a 'Cosmopolitan Manifesto' as a way to develop a global political response to the challenges of risk society.