The Year in Evolutionary Biology 2013, Volume 1289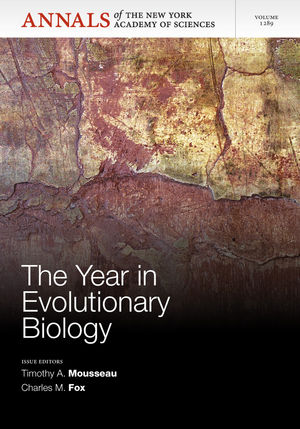 The Year in Evolutionary Biology 2013, Volume 1289
ISBN: 978-1-573-31881-5 September 2013 Wiley-Blackwell 252 Pages
Description
The fifth installment of The Year in Evolutionary Biology series includes reviews on: gene loss, thermogenesis, and the origin of birds; sexual selection in the light of molecular evolutionary genetics; the nine-spined stickleback (Pungitius pungitius), an emerging model in evolutionary biology; the evolutionary consequences of interspecific aggression; specific-gene studies of evolution in an age of genome-wide surveying; and biodiversity and evolutionary history: expanding the PD phylogenetic diversity assessment framework.


NOTE: Annals volumes are available for sale as individual books or as a journal. For more information on institutional journal subscriptions, please visit: http://ordering.onlinelibrary.wiley.com/subs.asp?ref=1749-6632&doi=10.111/(ISSN)1749-6632
ACADEMY MEMBERS: Please contact the New York Academy of Sciences directly to place your order (www.nyas.org). Members of the New York Academy of Science receive full-text access to Annals online and discounts on print volumes. Please visit http://www.nyas.org/MemberCenter/Join.aspx for more information on becoming a member.