Microclimatic Landscape Design: Creating Thermal Comfort and Energy Efficiency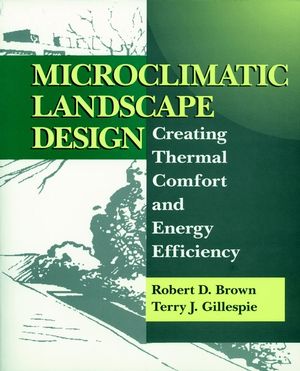 Microclimatic Landscape Design: Creating Thermal Comfort and Energy Efficiency
ISBN: 978-0-471-05667-6
Sep 1995
208 pages
Product not available for purchase
Description
Creating Thermal Comfort and Energy Efficiency

Microclimatic Landscape Design shows designers how to work with nature to create climatically pleasant spaces for human activities. With remarkable clarity, it covers both the scientific background and the design techniques needed for shaping spaces that increase comfort and reduce energy consumption. This comprehensive, environmentally-sensitive guide:
Presents the basic principles of microclimatology and explains how objects in the landscape affect climate to create microclimates
Describes methods for modifying the key variables in a microclimate, including radiation, wind, temperature, humidity, and precipitation
Shows how to create successful, comfortable spaces under a wide variety of climatic conditions
Explains energy budgets and the effects of landscape on energy use in buildings
Includes useful formulas for determining human thermal comfort, estimating solar radiation absorbed by a person, and estimating wind in a given landscape
For landscape architects, architects, contractors, and planners, Microclimatic Landscape Design is a concise, practical, and indispensable guide to improving the comfort of outdoor spaces and reducing the heating or cooling loads on buildings.
Conceptual Framework.

Atmospheric Systems.

Microclimatology and Energy Budgets.

Human Thermal Comfort.

Energy Conservation in Buildings.

Radiation Modification.

Wind Modification.

Temperature, Humidity, and Precipitation Modification.

Integrating Microclimate Information in Design.

Appendices.

Suggested Readings.

Index.