Psychological Anthropology: A Reader on Self in Culture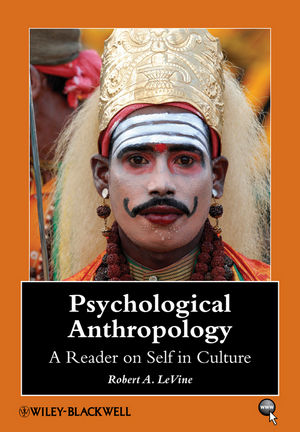 Psychological Anthropology: A Reader on Self in Culture
ISBN: 978-1-405-10576-7 April 2010 Wiley-Blackwell 402 Pages
Download Product Flyer
Download Product Flyer
Download Product Flyer is to download PDF in new tab. This is a dummy description. Download Product Flyer is to download PDF in new tab. This is a dummy description. Download Product Flyer is to download PDF in new tab. This is a dummy description. Download Product Flyer is to download PDF in new tab. This is a dummy description.
Description
Psychological Anthropology: A Reader in Self in Culture 
presents a selection of readings from recent and classical literature with a rich diversity of insights into the individual and society.
Presents the latest psychological research from a variety of global cultures
Sheds new light on historical continuities in psychological anthropology
Explores the cultural relativity of emotional experience and moral concepts among diverse peoples, the Freudian influence and recent psychoanalytic trends in anthropology
Addresses childhood and the acquisition of culture, an ethnographic focus on the self as portrayed in ritual and healing, and how psychological anthropology illuminates social change
Table of contents
Acknowledgments.
Introduction.
Part I Constructing a Paradigm, 1917–55.
Introduction – Invisible Pioneers: "Culture and Personality" Reconsidered.
1 The Polish Peasant in Europe and America (W. I. Thomas and Florian Znaniecki).
2 The Psychology of Culture (Edward Sapir).
3 Culture and Experience (A. Irving Hallowell).
Part II Emotion and Morality in Diverse Cultures.
Introduction – Human Variations: A Population Perspective on Psychological Processes.
4 Emotions Have Many Faces: Inuit Lessons (Jean Briggs).
5 Moral Discourse and the Rhetoric of Emotion (Geoffrey M. White).
6 Kali's Tongue (Usha Menon and Richard A. Shweder).
7 Shame and Guilt in Japan (Takie Lebra).
8 Introduction to Culture and Depression (Arthur Kleinman and Byron Good).
Part III Psychoanalytic Explorations through Fieldwork.
Introduction – After Freud: Dramas of the Psyche in Cultural Context.
9 Psychoanalytic Anthropology (Robert A. Paul).
10 Is the Oedipus Complex Universal? (Anne Parsons).
11 Kagwahiv Mourning I: Dreams of a Bereaved Father (Waud H. Kracke).
12 Kagwahiv Mourning II: Ghosts, Grief, and Reminiscences (Waud H. Kracke).
Part IV Childhood: Internalizing Cultural Schemas.
Introduction – Childhood Experience: The Role of Communication.
13 Cultural and Educational Variations in Maternal Responsiveness (Amy L. Richman, Patrice M. Miller, and Robert A. LeVine).
14 Self-Construction through Narrative Practices: A Chinese and American Comparison of Early Socialization (Peggy J. Miller, Heidi Fung, and Judith Mintz).
15 Parent–Child Communication Problems and the Perceived Inadequacies of Chinese Only Children (Vanessa L. Fong).
Part V The Self in Everyday Life, Ritual, and Healing.
Introduction – Cultural Narratives of Self: Strategies, Defenses, and Identities.
16 The Self in Daily Dramas (Thomas Gregor).
17 Sambia Nose-Bleeding Rites and Male Proximity to Women (Gilbert H. Herdt).
18 Cross-Cultural Differences in the Self (Douglas Hollan).
19 Clinical Paradigm Clashes (Joseph D. Calabrese).
Part VI Psychosocial Processes in History and Social Transformation.
Introduction – Culture Change: Psychosocial Processes in Social Transformation.
20 The Psychosocial Experience of Immigration (Carola Suárez-Orozco and Marcelo M. Suárez-Orozco).
21 The Schooling of Women: Maternal Behavior and Child Environments (Robert A. LeVine and Sarah A. LeVine).
22 Revitalization Movements (Anthony F. C. Wallace).
23 Culture, Charisma, and Consciousness (Charles Lindholm).
Index.