The Really Useful eLearning Instruction Manual: Your toolkit for putting elearning into practice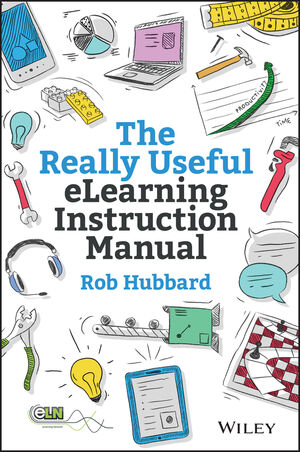 The Really Useful eLearning Instruction Manual: Your toolkit for putting elearning into practice
ISBN: 978-1-118-37589-1
Oct 2013, Pfeiffer
232 pages
Description
More and more people want to use technology to enhance learning, but the problem is that it can at first seem bewildering. The elearning industry is riddled with acronyms and jargon and prone to leaping onto every passing technology bandwagon. This makes it difficult for those new to the industry to get their bearings. Even for those highly experienced in one facet of elearning, exploring new areas can be challenging. This book is designed to help.
Whether you want to get started with different forms of elearning, win over business leaders, or facilitate live online training, there are plenty of practical tips, hints and guidance to help you explore new areas of elearning whilst avoiding some of the common pitfalls.
With the hard-won wisdom and experience of world-leading experts in all aspects of elearning, The Really Useful eLearning Instruction Manual will give you a broad base of knowledge and the tools you need to navigate the elearning terrain.
Featuring contributions from Clive Shepherd, Laura Overton, Jane Bozarth, Lars Hyland, Julie Wedgwood, Jane Hart, Colin Steed, Clark Quinn, Ben Betts and Charles Jennings.
1 So What is eLearning? 1
Clive Shepherd
2 Getting the Business on Board 17
Laura Overton
3 Build In-House, Buy Off -the-Shelf or Outsource? 39
Jane Bozarth
4 Production Processes – Making it Happen! 55
Lars Hyland
5 Making the Most of Memory 75
Rob Hubbard
6 Blended Learning 91
Julie Wedgwood
7 Informal and Social Learning 107
Jane Hart
8 Facilitating Live Online Learning 125
Colin Steed
9 Mobile Learning 147
Clark Quinn
10 Game-Based Learning 175
Ben Betts
11 Learning Management 195
Charles Jennings
Index 219