Visual Basic for DOS: Building Scientific and Technical Applications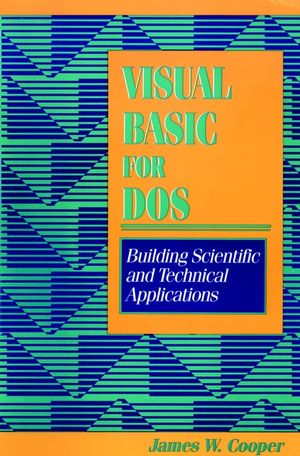 Visual Basic for DOS: Building Scientific and Technical Applications
ISBN: 978-0-471-59772-8
Sep 1993
424 pages
Product not available for purchase
Description
Visual BASIC for DOS (VBDOS) is ideally suited for work in the physical science laboratory because access to serial ports and interface cards is much easier than other languages. It doesn't require line numbers, has subprograms which permit the passing of arguments, allows global and local variables, separate compilation of routines and linking of libraries and more. VBDOS provides a way for users to effectively process, acquire and display technical data.
Partial table of contents:

The VBDOS Language.

Elements of the BASIC Language.

Making Decisions in VBDOS.

Complex Data Types in VBDOS.

Using Arrays and Files in VBDOS.

Using the Keyboard and Display.

Calling DOS Functions from VBDOS.

Software Interrupts and Use of the Mouse.

Compiling and Debugging in VBDOS.

Using Visual BASIC Forms in VBDOS.

Using Menus in VBDOS.

Other Visual Controls.

Fitting Data to Functions.

Matrix Algebra in VBDOS.

Printing from VBDOS.

Screen Graphics in VBDOS.

Plotting on Printers and Plotters.

Advanced VBDOS Form Techniques.

Programming the PC's Serial Port.

Data Acquisition and Control.

Appendices.

Index.