Local Government Since 1945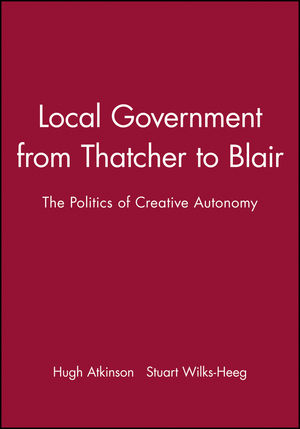 Local Government Since 1945
ISBN: 978-0-631-19582-5 November 1997 Wiley-Blackwell 352 Pages
Description
This introductory textbook provides an historical overview of developments in local government in postwar Britain.
Examines role of local government both as partner and as agent of central ministries
Based substantially on original research, yet written accessibly for beginning students and general readers
Ken Young is the leading authority in this field, and Nirmala Rao a much- respected younger scholar
Table of contents
General Editor's Preface.
Acknowledgements.
Abbreviations.
1. Introduction.
2. The Spirit of Reconstruction.
3. Building Jerusalem.
4. A Structure in Tension.
5. Paying for Growth.
6. The Consensus Crumbles.
7. Into the Melting Pot.
8. New Accountabilities.
9. Into the Twilight.
10. Conclusion.
Bibliography.
Index.
Features
Provides historical overview of one of the most complex and controversial aspects of government policy in postwar Britain
Examines role of local government both as partner and as agent of central ministries
Based substantially on original research, yet written accessibly for beginning students and general readers
Ken Young is the leading authority in this field, and Nirmala Rao a much- respected younger scholar