Dryland Rivers: Hydrology and Geomorphology of Semi-arid Channels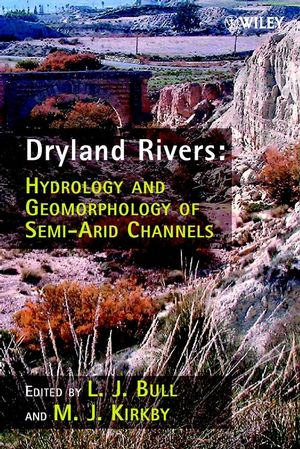 Dryland Rivers: Hydrology and Geomorphology of Semi-arid Channels
ISBN: 978-0-471-49123-1 March 2002 398 Pages
Description
Examines the processes operating in the headwaters and main channels of ephemeral rivers in semi-arid environments and includes coverage of current fieldwork investigations, modeling approaches, and management issues. 
focuses on dryland channel networks and processes
presents a historical framework for research
discusses examples of current studies and evaluates contemporary modelling approaches
Emphasis is on the Mediterranean region, with comparisons to other dryland regimes eg California, Australia, Chile.
Cannot be combined with any other offers.
Original Price:$821.50
Purchased together:$616.13
save $205.37
Table of contents
Part I An Overview of Dryland Rivers

Dryland River Characteristics and Concepts (L.J. Bull and M.J. Kirkby)

A Global Perspective on Dryland Rivers: Perceptions, Misconceptions and Distinctions (G.C. Nanson et al)

Part II Process in Dryland Catchments

Runoff Generation in Semi-Arid Areas (K. Beven)

Sediment Dynamics of Ephemeral Channels (I. Reid)

Modelling Event-Based Fluxes in Ephemeral Streams (J. Shannon et al)

Morpho-Dynamics of Ephemeral Streams (J. Hooke and J. Mant)

The Relationship between Alluvial Fans and Fan Channels with Mediterranean Mountain Fluvial Systems (A.M. Harvey)

Part III Channel Network Expansion

Gully Erosion in Dryland Environments (J. Poesen et al)

Channel Heads and Channel Extension (L.J. Bull and M.J. Kirkby)

Badland Systems in the Mediterranean (F. Gallart et al)

Part IV Flooding in Ephemeral Channels

Floods: Magnitude and Frequency in Ephemeral Streams of the Spanish Mediterranean Region (F. Lopez-Bermudez et al)

Synoptic Conditions Producing Extreme Rainfall Events along the Mediterranean Coast of the Iberian Peninsula (F. Alonso-Sarria et al)

Index