Advanced Materials for Fluid Machinery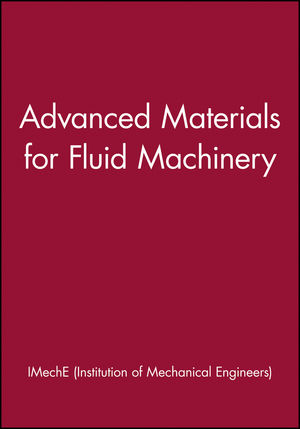 Advanced Materials for Fluid Machinery
ISBN: 978-1-860-58441-1 March 2004 150 Pages
Description
A collection of papers from an IMechE event held in February 2004. Materials are critical to the safety, reliability, performance and total life cycle costs of machines, and are therefore of great importance to both users and suppliers.
The papers in this volume review:
The increasing availability and improvements of superior materials over the last decade, moving from niche markets to a wide field of applications
The advancement of materials from the experimental stage to the point where they can make real contributions to machine life and reliability
New developing or nontraditional materials which have real potential for future reduction in life cycle costs of fluid machinery.
Advanced Materials for Fluid Machinery will be of value to all those involved in materials for fluid machinery, including manufacturers and users, material suppliers, refurbishers, contractors, consultants, materials specialists and researchers.