Asymmetric Synthesis: The Essentials, 2nd, Completely Revised Edition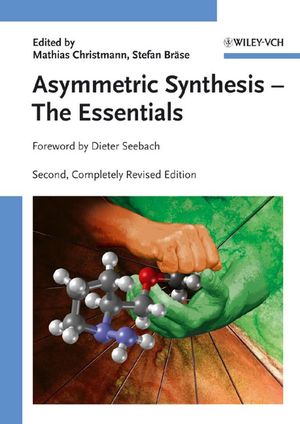 Asymmetric Synthesis: The Essentials, 2nd, Completely Revised Edition
ISBN: 978-3-527-32093-6 October 2007 395 Pages
Description
A veritable "Who's who" of asymmetric synthesis introduces the reader to the leaders in the field with a four-page concentrate of their area of research along with a short biography. The book is organized into five chapters, each with an introductory preface. Starting from the key concepts of asymmetric synthesis diastereoselective methods, asymmetric catalysis) the
Focus then shifts to its application to the synthesis natural products and industrial processes. Graduate students, academic and industrial researchers will find this book a rich source of inspiration for their own work as well as an indispensable tool for the preparation of seminars and exams. A must for everyone in the field.
Cannot be combined with any other offers.
Table of contents
Auxiliary-mediated Asymmetric Synthesis
Asymmetric Catalysis
Bio-Inspired Catalysis
Asymmetric Natural Product Synthesis
Asymmetric Synthesis in Industry
Reviews
"This is an excellent book, one which will serve a wide audience, finding use in the generation of ideas, as well as project design and execution." (The Higher Education Academy Physical Sciences Centre, December 2008)
Features
-the "who is who" of asymmetric catalysis like Jacobsen, Sharpless, Corey and many more present their research highlights in asymmetric catalysis
-each chapter begins with an introductory preface of an international hero in the field
-the book sums up the key concepts for natural product synthesis, synthesis in pharmaceutical and agrochemical industry and biocatalysis in one book - a must for everyone working in the field