Laboratory Manual for Physical Geography, 2nd Edition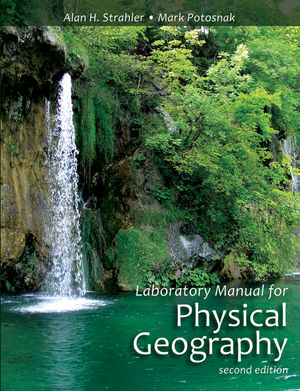 Laboratory Manual for Physical Geography, 2nd Edition
ISBN: 978-1-118-09054-1 June 2018 360 Pages
Description
This student-friendly, interactive lab manual presents activities and experiments that enhance students' ability to both visualize and understand physical geographic topics. In a clear and concise tone, the manual requires students to first apply information they learned and then to critically evaluate the information.

Table of contents
Introduction Chapter 1 Maps in the Digital Age. Chapter 2 Earth-Sun System. Chapter 3 Water in the Atmosphere. Chapter 4 Fronts, storms and Weather Maps. Chapter 5 Global Climates. Chapter 6 Vegetation and soils. Chapter 7 Minerals, the Rock Cycle and Plate Tectonics. Chapter 8 Volcanoes, Faults and Mountains. Chapter 9 Weathering and Rivers. Chapter 10 Deserts, Coasts and Glacial Landscapes.
New To This Edition
The fully-updated 2nd edition includes new artwork and images as well as 14 new exercises on the following topics:  
·               Global Positioning System
·               Maps in the Digital Age
·               Satellite Images
·               Earth's Energy Balance
·               The Greenhouse Effect
·               Global Warming
·               Latent Heating
·               Predicting Weather With Models
·               Digital Forecasts
·               Regional climate Change
·               Agricultural productivity
·               Water resources and agriculture
·               Pacific ring of fire from satellite
·               Rotation of the Earth's inner core
Features
Minimal text.  The author keeps descriptive text at a minimum, giving students more time to perform experiments, answer questions and write up lab reports.

Self-contained Lab Units.  All pedagogical features are complete for each Unit, including Lab Reports. This helps students focus on the topics learned in that lab.