Vibrations in Rotating Machinery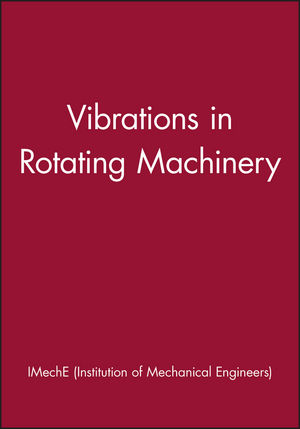 Vibrations in Rotating Machinery
ISBN: 978-1-860-58447-3 August 2004 768 Pages
Description
This essential text contains the papers from the 8th international IMechE conference on
Vibrations in Rotating Machinery
held at the University of Wales, Swansea in September 2004.
The themes of the volume are new developments and industrial applications of current technology relevant to the vibration and noise of rotating machines and assemblies.
TOPICS INCLUDE
Rotor balancing – including active and automatic balancing
Special rotating machines – including micromachines
Oil film bearings and dampers
Active control methods for rotating machines
Smart machine technology
Dynamics of assembled rotors
Component life predictions and life extension strategies
The dynamics of geared systems
Cracked rotors – detection, location ad prognosis
Chaotic behaviour in machines
Experimental methods and discoveries.