Concepts of the Self, 3rd Edition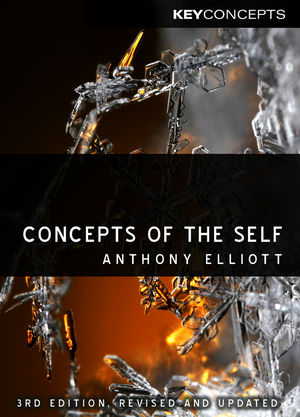 Concepts of the Self, 3rd Edition
ISBN: 978-0-745-67243-4 November 2013 Polity 200 Pages
Download Product Flyer
Download Product Flyer
Download Product Flyer is to download PDF in new tab. This is a dummy description. Download Product Flyer is to download PDF in new tab. This is a dummy description. Download Product Flyer is to download PDF in new tab. This is a dummy description. Download Product Flyer is to download PDF in new tab. This is a dummy description.
Description
More than ten years on from its original publication, Concepts of the Self still mesmerizes with its insight, comprehensiveness and critique of debates over the self in the social sciences and humanities. Anthony Elliott has written a new preface to this third edition to address some of the most recent developments in the field, and offers a powerful challenge to what he describes as 'the emergence of anti-theories of the self'.

The first two editions have proven exceptionally popular among students and teachers worldwide. Anthony Elliott provides a scintillating introduction to the major accounts of the self from symbolic interactionism and psychoanalysis to post-feminism and postmodernism. This new edition has been extensively revised and updated to take account of more recent theoretical developments, and a new chapter has been added on individualization which focuses on how the self becomes an agent of 'do-it-yourself' autobiographical reconstruction in an age of intensive globalization.

Concepts of the Self remains the most lively, lucid and compelling introduction to contemporary controversies over the self and self-identity in the social sciences and humanities. Written by an author of international reputation, it connects debates about the self directly to identity politics, the sociology of personal relationships and intimacy, and the politics of sexuality, and will continue to be an invaluable introductory text for students in of social and political theory, sociology, social psychology, cultural studies, and gender studies.
Table of contents
Acknowledgements ix
Introduction 1
The Arts of Self 7
Concepts of the Self 12
The Structure of the Book 24
1 Self, Society and Everyday Life 28
Self, Symbols and Others: Symbolic Interactionism 30
Presentations of Self: Goffman 37
Reflexivity and the Self: Giddens 44
2 The Repression of Self 53
Psychoanalysis and the Self 56
Culture and Repression 72
3 Technologies of the Self 85
Technologies of the Self: Foucault 88
Governmentality: New Technologies, New Selves 103
4 Self, Sexuality and Gender 112
Feminism and Psychoanalysis: Two Recent Views 112
The Politics of Gender Performance: Butler 124
Queer Theory: Contesting Self, Defying Gender 130
5 The Postmodern Self 138
All that is Modern Melts into Postmodern? 143
Strategies of the Self: Modern and Postmodern 153
6 The Individualized Self: From Reinvention to Mobile Lives 161
Individualization of the Self 163
Self-Reinvention: The New Individualism 170
The Mobile Self 176
Conclusion 182
Inner Depth, or Inside Out 182
Identity Politics, or Critique of Self 186
Afterword: Global Identities, the Rise of Anti-Self Theories and New Horizons 189
Index 195
Reviews
'What Anthony Elliott accomplished in the first edition of Concepts of the Self was remarkable. Here, a third time around, he does it yet again – even better! No one writing today has the range and depth of Elliott's understanding of self theory. He writes with confidence and clarity, and with great care for all the prominent concepts of self. No one I know can write so reliably of the classic theorists in the same concise book as of the newest queer and postmodern ones. No reader, whether student or scholar, will want to be without this brilliant book – a claim certified by the thousands of students who enjoyed the first two editions.'
Charles Lemert, Yale University

'This great little book contains everything you wished but did not dare to ask about the meaning of the "self" – one of the thorniest, most contentious, exciting and enraging issues of our times and our lives in these times. To the questions you might have asked or are likely to ask yet, Elliott offers answers that are carefully weighted, balanced and realistic – drawing from the vast treasury of sociological insights and moving freely between the variety of complementary, even if ostensibly adversarial, perspectives. Elliott's book is good to read, to learn from and to think with. It helps to understand what it means to "have a self" and to "be oneself" – an understanding that itself is a foremost condition of both. This new edition makes sure that our knowledge and understanding continue to be up to date.'
Zygmunt Bauman, University of Leeds
Features
New edition of a successful introduction to a core theme in the social sciences.
Offers a clear introduction to complex ideas, written by an internationally renowned author.
Has been fully revised and updated, incorporating a new chapter on individualization, and a challenge to emerging 'anti-theories of the self'.
In a very concise format, brings together a large range of theoretical approaches with substantive topics such as personal relationships, and the politics of sexuality.