A Handbook of Neurological Investigations in Children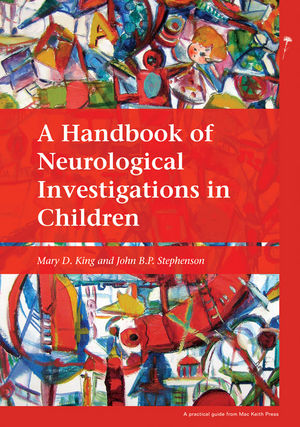 A Handbook of Neurological Investigations in Children
ISBN: 978-1-898-68369-8 October 2009 256 Pages
Description
Neurological disorders in children are common: families want to know what is wrong, why it happened, and whether it will happen again. Management and treatment depend on establishing the diagnosis, which usually requires investigations, but the number of possible neurological investigations is now very large indeed, and uncritical investigations may be seriously misleading and often costly. This book, based on the authors' vast combined personal experience, gives practical guidance on how to target any specific condition with the minimum of tests.
Part 1 is a brief distillation of advice on clinical history and examination, introducing the problems that beset those who deal with neurological disorders in childhood. Part 2 outlines the investigations available to solve these diagnostic problems. Part 3 takes a problem-oriented approach to the most appropriate investigations in the various clinical scenarios that may present to the practitioner: the starting point is the patient's presentation, not the diagnosis. Throughout, vignettes of real cases help to illustrate the use of the tests in different clinical situations.
The authors co-wrote the hugely popular Handbook of Neurological Investigations ("the Blue Book") 20 years ago. This new book, while closely following the highly successful approach of the earlier title, is thoroughly up to date, with fresh material, new case vignettes, and additional investigations covered.
Table of contents
Authors
Acknowledgements
Foreword
Abbreviations
1.1 History highlights
1.2 Examination essentials
Part Two. Investigations
2.1 Video with audio
2.2 Electroencephalography
2.3 Electromyography and nerve conduction
2.4 Evoked potentials
2.5 Structural imaging
2.6 Functional imaging
2.7 Cerebrospinal fluid
2.8 Cardiac tests and autonomic function
2.9 Microscopic examinations: cells and biopsies
2.10 Microbiology
2.11 Haematology
2.12 Immunology
2.13 Genetic investigations
2.14 Biochemistry
2.15 Anti-epileptic drug monitoring
2.16 Diagnosis by therapeutic trial
Part Three. Clinical Settings
3.1 Neonatal seizures
3.2 Abnormal neonatal neurology
3.3 Delayed development
3.4 Floppy infant
3.5 Abnormal head size
3.6 Wobbly-eyed baby
3.7 "Cerebral Palsy"
3.8 Peculiar gait
3.9 Learning disability and mental retardation
3.10 Speech and language disorders
3.11 "Psychiatric" disorders
3.12 Epileptic seizures and epilepsy
3.13 Febrile seizures
3.14 Paroxysmal non-epileptic disorders
3.15 Epileptic and nonepileptic disorders together
3.16 Acquired neurological deficits
3.17 Acute encephalopathy
3.18 Headache
3.19 Weakness and fatigue
3.20 Ataxia
3.21 Movement disorders
3.22 Progressive loss of skils and dementia
3.23 Rare treatable disorders
Appendix 1. Predictive value of investigation results
Appendix 2. Some normal values
Appendix 3. List of clinical vignettes
Reviews
"This is easy to read, particularly because of the vignettes...These cases underscore the authors' contention that the history and examination (sometime over multiple visits) with appropriate use and interpretation of investigations should remain the cornerstone of pediatric neurology." (
Doody's Book Review,
 Feb. 2010
)
"I strongly recommend this book, not only to have as a reference in clinical work but also to read it. Why is this book so fascinating to read? I strongly feel there is a need to over and over again regain clinical knowledge, sound judgment and understanding. And to appreciate the invaluable importance of history taking, clinical examination and afterthought before ordering tests." (Acta Paediatrica, 2010)