An Introduction to Analysis: From Number to Integral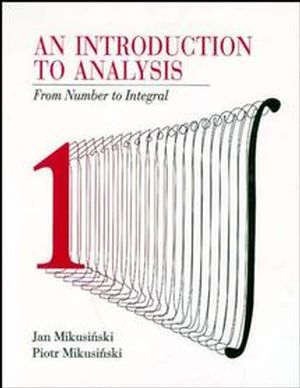 An Introduction to Analysis: From Number to Integral
ISBN: 978-0-471-58988-4 April 1993 290 Pages
Description
This new book builds on the lifetime experience of Jan Mikusinski, one of the world's top researchers and teachers of mathematical analysis. It is intended to provide students with a solid background for further studies in analysis, to deepen their understanding of calculus, and to provide sound training in rigorous mathematical proof.
Natural Numbers.

Real Numbers.

Functions.

Sequences and Series.

Complements to the Theory of Limits.

Antiderivatives.

The Lebesgue Integral.

Hints and Answers.

Index.