An Introduction to Free Radical Chemistry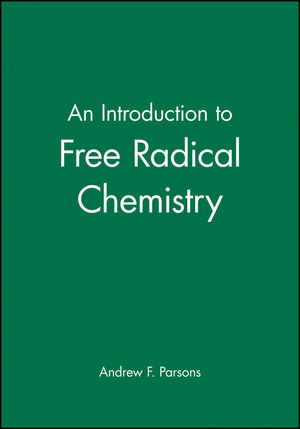 An Introduction to Free Radical Chemistry
ISBN: 978-0-632-05292-9 October 2000 Wiley-Blackwell 252 Pages
Description
The past twenty years has seen an explosion of interest in free radicals, as their pivotal role in both chemistry and biology has come to light. This introductory textbook aims to capture this excitement for advanced level undergraduates, with particular emphasis on the importance of radical reactions in organic synthesis. The book provides a gentle, stepwise introduction to the subject, taking the student from the basic principles of radical reactions through to their applications in industry and their role in biological and environmental processes, allowing the relevance of the subject to be grasped more easily.
Suitable for advanced level undergraduates and postgraduates in chemistry and biochemistry, the book will also be invaluable for research level scientists requiring an update in the area.
Table of contents
Chemical Abbreviations.
Preface.
1. Radicals and their Importance.
2. The basics.
3. Radical Initiation.
4. Radical Reactions.
5. Radicals in Synthesis.
6. Foundational Group Transformations.
7. Intramolecular Cyclization Reactions.
8. Intermolecular Reactions.
9. Radical Translocation Reactions.
10. Radical Anions.
11. Radical Cations.
Questions.
Outline Answers.
Further Reading.
Index.
Features
* a structured introduction to free radical chemistry from an organic chemistry perspective
* highlights the importance of radical, radical anion and radical cation reactions in synthesis
* with case studies to illustrate reactions in 'landmark' syntheses
* problems (with outline answers) to test the reader's understanding