Anxiety Disorders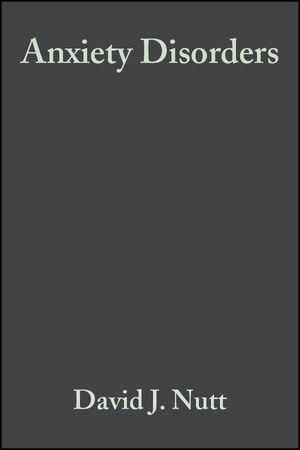 Anxiety Disorders
ISBN: 978-0-470-98683-7 April 2008 Wiley-Blackwell 560 Pages
Description
Rapid developments in recent years in basic science and pharmacology has greatly increased understanding of the causes of anxiety disorders. This has led to a large number of new drug treatments from the pharmaceutical industry. This book makes sense of these advances and presents a coherent account of diagnosis and management from the clinical point of view.
Chapters are in the form of surveys and digests of the recent literature and are interspersed with clinical guidelines, diagnostic and therapeutic points and are well illustrated.
Table of contents
Part 1: Introduction.
1 Conceptual Antecedents of the Anxiety Disorders.
Part 2: Symptoms and Syndromes.
2 Relationships Among Anxiety Disorders: Patterns and Implications.
3 Panic Disorder: Symptoms and Syndromes.
4 Genralized Anxiety Disorder.
5 Post-traumatic Stress Disorder.
6 Obsessive-compulsive Disorder.
7 Social Anxiety Disorder.
8 Sleep Aspects inAnxiety Disorder.
9 Childhood Antecedents of Adult Anxiety Disorders.
10 Anxiety and Schizophrenia.
Part 3: Mechanisms.
11 Neurochemical Aspects of Anxiety.
12 Brain Imaging and Anxiety Disorders.
13 Genetics Dissection of Anxiety and Related Disorders.
14 Respiration and Anxiety.
15 Pharmacological Challenge Agents in Anxiety.
16 Panic Disorders and Medical Illness.
Part 4: Treatments.
17 Benzodiazepines.
18 Selective Serotonin Reuptake Inhibitors innthe Treatment of the Anxiety Disorders.
19 Treatment of the Anxiety Disorders with Tricyclic Antidepressants.
20 Buspirone in the Treatment of Anxiety Disorders.
21 Antihistamines in the Treatment of Psychic and Somatic Anxiety States.
22 Anxiety Disorders: New Antidepressants.
23 Cognitive Behavioral Treatment of Anxiety Disorders.
24 Exposure Therapy and Treatment of Anxiety Disorders.
25 Anxiety Disorders: Alternative Drug Treatments.
26 Physical Treatments.
27 Herbal Therapy and Anxiety.
Part 5: Conclusion.
28 Anxiety Disorders: Current Needs and Future Prospects.
Index
Features
* Explains the new therapeutic possibilities opened up by newly discovered drugs.
* Also covers psychological treatments
* Contributions from leading American and European practicing pyschiatrists
* Professor Nutt is the President of the British Association of Psychopharmacology and Editor of the journal "Human Psychopharmacology"