Are Black Men Doomed?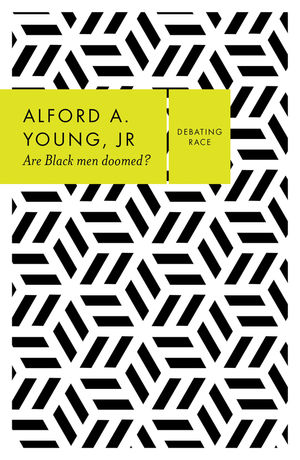 Are Black Men Doomed?
ISBN: 978-1-509-52209-5 January 2018 Polity 140 Pages
Description
Life for too many African American men is a battle with extreme disadvantage, a fight for survival, and a struggle for dignity in a society which labels them a "problem." For more than 30 years, most of the effort put toward addressing the crisis of Black men has centered on what they must do to improve their condition. Without neglecting that perspective, Are Black men doomed? radically shifts the focus.

This urgent intervention explores how a damning portrait of Black men as incorrigibly pernicious has been built and persists, and how the voice of these men themselves has been ignored. It astutely argues that improving the prospects for Black men requires that society fully come to terms with the narrow and incomplete vision it has sustained about these men. It then shows us the means to hear, understand, and value them, offering a new vision rooted in reinterpretation and redemption.
Table of contents
Preface
1. The Problem with Black Males
2. Our Problem with Black Males
3. Getting Close from Afar: The Unhealthy Gaze upon Black Males
4. Pushing Past Pathology: Undoing the Consequences of the Negative Gaze
5. Conclusions: The Promise of Looking Anew at Black Males
Reviews
"This penetrating and honest reflection is three decades in the making and one can feel the steady march of thought moving the prescient analysis forward. This account is at once unsettling, thought provoking, and necessary for our time."

Sudhir Venkatesh, Columbia University


"In this thoughtful and important book, Alford Young calls upon us to not only rethink our collective sentiment about Black males, but to take a more thorough account of how they view themselves as well. A must-read."

William Julius Wilson, Harvard University


"Are Black Men Doomed? presents a cohesive, thoughtful call to reconsider societal narratives and beliefs surrounding black men … (It) offers new insights that will help lead to a better world for black men."
Men and Masculinities