Behavioral Theory of the Firm, 2nd Edition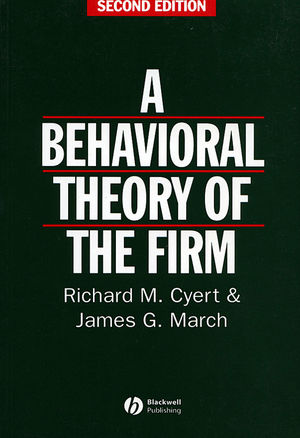 Behavioral Theory of the Firm, 2nd Edition
ISBN: 978-0-631-17451-6 April 1992 Wiley-Blackwell 268 Pages
Description
Behavioural Theory of the Firm has become a classic work in organizational theory, and is one of the most significant contributions to improving the theory of the firm. This second edition includes new material which puts the original text in a contemporary context.
List of Tables and Figures.
Acknowledgements.
Preface to Second Edition.
1. Introduction.
2. Antecedents of the Behavioral Theory of the Firm.
3. Organizational Goals.
4. Organizational Expectations.
5. Organizational Choice.
6. A Specific Price and Output Model.
7. A Summary of Basic Concepts in the Behavioral Theory of the Firm.
8. Some Implications.
9. An Epilogue.
Index.