Building Shanghai: The Story of China's Gateway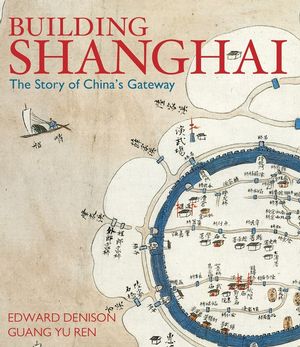 Building Shanghai: The Story of China's Gateway
ISBN: 978-0-470-01637-4
Apr 2006
258 pages
Description
Shanghai's illustrious history and phenomenal future is celebrated in this book, which examines the evolution of the city's architecture and urban form in order to contextualise the challenges facing the city today. The physical legacies that reflect Shanghai's uniqueness historically and contemporarily are examined chronologically using specific case studies of exemplary architecture interwoven in a compelling narrative that unlocks the many mysteries surrounding this amazing metropolis. Some of the most influential colonial architecture in the world, outstanding examples of Modernism and Art Deco, and an exceptional selection of eclectic and vernacular architecture reflecting Shanghai's many adopted cultures are revealed. This is the first book ever to examine this remarkable subject in a manner that is both comprehensive and captivating in its written content and stunningly illustrated with over 300 archive and contemporary photographs and maps.
Introduction.
Chapter One: The Origins of Shaghai.
Chapter Two: Establishing and Legalishg the Foreign Setttlements.
Chapter Three: Constructing Shanghai, 1843-1899.
Chapter Four: Becoming a City, 1900-1920.
Chapter Five: Rise and Fall, 1921-1941.
Chapter Six: Anti-Design.
Chapter Seven: The Giant Awakes.
Chapter Eight: Shanghai's Future.
Notes and References.
Bibliography.
Photo Credits.
Statistics.
Index. 
"...a breathtaking case study...riveting book..." (
The Guardian
, June 2006)
"...beautifully illustrated..." (Building Design, June 2006)
"…expertly captioned images…" (World of Interiors, August 2006)
"…thick with historical detail." (Architectural Review, October 2006)
"..their sharp criticisms of contemporary planning are a useful anecdote." (Financial Times Magazine, November 2006)