Business Processes: Modelling and Analysis for Re-Engineering and Improvement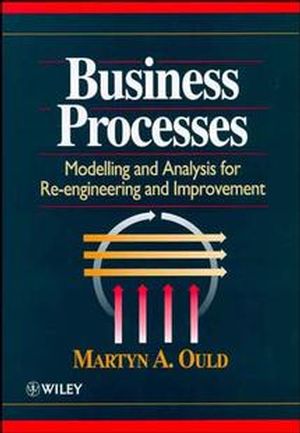 Business Processes: Modelling and Analysis for Re-Engineering and Improvement
ISBN: 978-0-471-95352-4 May 1995 224 Pages
Description
After carefully establishing the objectives of modelling, the author presents a process modelling method, STRIM, and notations which has been developed by Praxis during the last few years. Ould provides detailed descriptions of the notations and the modelling technique along with examples of its use for a variety of purposes. Covers the full method--from organising a modelling project through process analysis to process support system development. can be used by practitioners who have no prior knowledge of the area.
The Process Modeller's Needs.

Basic Concepts in Process Modelling.

Modelling with RADs.

Animating a Process Model.

Micro-Modelling of Processes.

Modelling Large Processes.

Process Patterns.

Modelling the Materials in the Process.

Analysing a Process Model.

Managing the Modelling.

Epilogue.

Index.