Cable Cowboy: John Malone and the Rise of the Modern Cable Business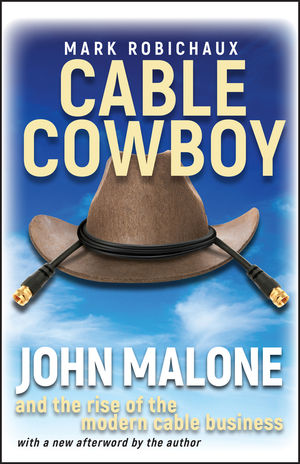 Cable Cowboy: John Malone and the Rise of the Modern Cable Business
ISBN: 978-0-471-43432-0 October 2002 320 Pages
Description
An inside look at a cable titan and his industry
John Malone, hailed as one of the great unsung heroes of our age by some and reviled by others as a ruthless robber baron, is revealed as a bit of both in Cable Cowboy. For more than twenty-five years, Malone has dominated the cable television industry, shaping the world of entertainment and communications, first with his cable company TCI and later with Liberty Media. Written with Malone's unprecedented cooperation, the engaging narrative brings this controversial capitalist and businessman to life. Cable Cowboy is at once a penetrating portrait of Malone's complex persona, and a captivating history of the cable TV industry. Told in a lively style with exclusive details, the book shows how an unassuming copper strand started as a backwoods antenna service and became the digital nervous system of the U.S., an evolution that gave U.S. consumers the fastest route to the Internet. Cable Cowboy reveals the forces that propelled this pioneer to such great heights, and captures the immovable conviction and quicksilver mind that have defined John Malone throughout his career.
Introduction.
1. License to Steal.
2. Running the Show.
3. Cash Flow.
4. Thrilla in Manila.
5. Overgrown Monster.
6. Cable Cosa Nostra.
7. Five Hundred Channels.
8. Nice Try, My Friend.
9. Chasing Too Many Rabbits?
10. Dr. Kevorkian.
11. Death of a Cowboy.
12. Trojan Horse?
13. What Pop Would Have Wanted.
14. Give Me Liberty.
15. Déjà Vu.
Epilogue.
Acknowledgments.
Notes.
Index.