Cedric Price: Opera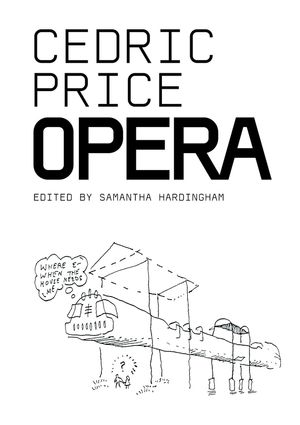 Cedric Price: Opera
ISBN: 978-0-470-84875-3 May 2003 126 Pages
Description
Charting works from 1984 to the present this book features Price's original drawings for some 45 projects, many of which are annotated with incisive observations on the subject of architecture and its impact on human beings and the environment.
Alongside Price's own writings the book includes texts by ten invited contributors from the fields of architecture, architectural history and research, theatre, film and politics, and shorter comments from others (including Will Alsop, Paul Hyett and Frei Otto) whose lives have been touched by Price.
Highly influential and imaginative architect, of interest both within and outside the field of architecture
Comprehensively illustrated with plans, drawings and photographs
Includes opinion from other architects, architectural writers, politicians and theatre and film professionals
Table of contents
Introduction.
Green.
Bridges for All.
Identity/Identification/Contol/Private, Secret - Single - Delight.
Shelter and Containment.
Making Sense of Changing Ends by Altering Means.
Rejuvination and Rethink.
There and Gone.  
Reviews
"…Wiley has done an excellent job with the
Cedric Price Opera
book…beautifully presented…congratulations all round…" (Architects Journal, 22 May 2003)
"…a welcome new book…a great documentation of his drawings…" (Building Design, 23 May 2003)
"…a collection of recent ideas…a rare example of someone who can design, build, and argue in witty, very English writing…" (The Times, 8 July 2003)
"…a leading light of the megastructure movement whose work was guided by amusing inspirational ideas…" (The Times, 22 August 2003)
"…last honour given to one of the most interesting British architects and thinkers…a remarkable selection of his unpublished work…" (Building Engineer, August 2004)
"…an essential antidote to conformity is the work of Price…" (Architects Journal, Dec 03)