Concrete: Building Pathology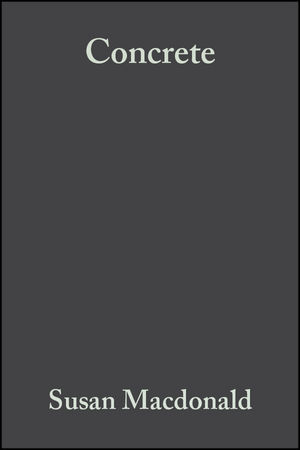 Concrete: Building Pathology
ISBN: 978-0-632-05251-6 November 2002 Wiley-Blackwell 328 Pages
Description
This book deals with the diagnosis, prognosis and repair issues associated with concrete buildings.
Since the patenting and subsequent large-scale manufacture of modern cement, in the nineteenth century, concrete has become one of the most widely used construction materials in the world. Those concerned with building pathology now need to understand problems specifically related to concrete and to identify appropriate methods of repair and remediation.
This book brings together experts in the history, defect diagnosis, remediation and maintenance of concrete. It includes case studies from around the world to illustrate the various repair methods available.
It will provide an invaluable guide for architects, building surveyors, structural engineers and specialist contractors as well as students of building pathology and conservation.
Table of contents
Introduction; Key developments in the history of concrete construction and the implications for remediation and repair; Structural appraisal; Defects, damage and decay; Repairing damaged concrete; Maintenance; Concrete in the future; Repair, remediation and maintenance in practice - case studies; Appendix:useful addresses; Glossary.
Reviews
'The book effectively brings together relevant information on the diagnosis, prognosis, and repair of concrete buildings and structures, and should form mandatory reading for students and practitioners involved in the architectural conservation of concrete buildings and structures.'
Journal of Architectural Conservation, July 2004
Features
* many concrete buildings from the 60s and earlier now require repair work
* the first book to bring together information on the care and repair of concrete buildings and structures, including older buildings
* brings together contributions from a range of concrete specialists from, among others, Ove Arup and Building Research Establishment
* part of the Building Pathology series edited by Peter Swallow and David Watt, De Montfort University, Leicester