Decolonization: The Fall of the European Empires, 2nd Edition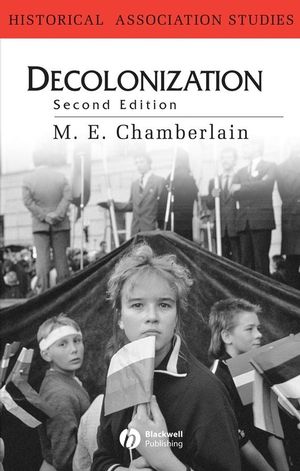 Decolonization: The Fall of the European Empires, 2nd Edition
ISBN: 978-0-631-21602-5
Oct 1999, Wiley-Blackwell
160 pages
Description
This book charts the decolonization of Asia, Africa and the Caribbean from 1945 to the present day, analysing the ways in which countries separated themselves from the control of the European Powers.
Outline Chronology.
Maps.
Introduction.
Part I: The Background:.
1. First Colonial Responses.
Part II: The British Empire: Asia:.
2. India.
3. Ceylon, Burma and Malaya.
Part III: The British Empire: Africa:.
4. Ghana.
5. Nigeria.
6. Sierra Leone and The Gambia.
7. East Africa (Uganda, Tankanyika and Zanzibar).
8. Kenya.
9. South Central Africa (the Rhodesias and Nyasaland).
Part IV: The British Empire: Outposts: .
10. The Caribbean.
11. The Mediterranean.
12. The 'Daughters'.
Part V: The Commonwealth:.
Part VI: The French Empire: .
13. North Africa.
14. Black Africa and Madagascar.
15. Indochina.
Part VII: The Empires of the Smaller European Powers: .
16. The Dutch Empire.
17. The Belgian Empire.
18. The Italian Empire.
19. The Spanish Empire.
20. The Portuguese Empire.
21. The Russian Empire.
Conclusion.
Guide to Further Reading.
References.
Index.
"I do find Chamberlain a very good introductory book to the subject of decolonization. It is just right for American freshmen. It is very well organised." William Cohen, Indiana
* Includes a new chapter examining the break up of the Russian empire at the end of the Cold War.
* Provides full coverage of the transfer of power in Hong Kong
* Places decolonization in the context of 500 years of European global domination.