Design - Build - Run: Applied Practices and Principles for Production Ready Software Development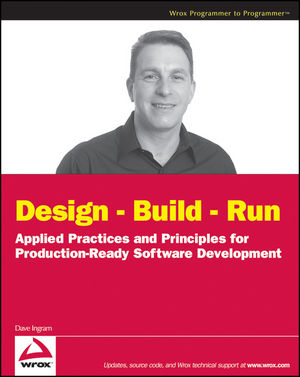 Description
This unique and critical book shares no-fail secrets for building software and offers tried-and-true practices and principles for software design, development, and testing for mission-critical systems that must not fail. A veteran software architect walks you through the lifecycle of a project as well as each area of production readiness—functionality, availability, performance and scalability, operability, maintainability, and extensibility, and highlights their key concepts.
Part I: Production Ready Software.
Chapter 1: "Production" Readiness.
Chapter 2: The Quality Landscape.
Chapter 3: Preparing for "Production".
Chapter 4: The Ins and Outs of Construction.
Part II: The Production Landscape.
Chapter 5: The Production Environment.
Chapter 6: Activities and Environments.
Chapter 7: Service Delivery and Operations.
Chapter 8: Monitoring and Alerts.
Chapter 9: Reporting and Analytics.
Chapter 10: Batch.
Chapter 11: Incident Investigation.
Chapter 12: Application Maintenance.
Part III: Case Study.
Chapter 13: Introducing the Case Study.
Chapter 14: Planning the Architecture.
Chapter 15: Modeling the Application.
Part IV: Patterns and Practices.
Chapter 16: Designing for Batch.
Chapter 17: Designing for Reporting.
Chapter 18: Designing for Performance.
Chapter 19: Designing for Resilience.
Chapter 20: Designing for Monitoring.
Chapter 21: Designing for Incident Investigation.
Chapter 22: Designing for Application Maintenance.
Chapter 23: Designing for Testing.
Chapter 24: Designing for Deployment.
Part V: Conclusion.
Chapter 25: Review and Wrap-up.