Diffusion in Solids: Field Theory, Solid-State Principles, and Applications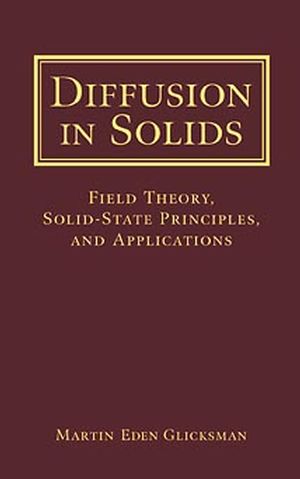 Diffusion in Solids: Field Theory, Solid-State Principles, and Applications
ISBN: 978-0-471-23972-7 December 1999 498 Pages
Description
This book offers a modern treatment of diffusion in solids, covering such core topics as the transport of mass through the lattice of a crystalline solid. Part I of the book develops basic concepts in diffusion field theory and illustrates them with several applications, while Part II focuses on key solid-state principles needed to apply diffusion theory to real materials.
Table of contents
FIELD THEORY.

Laws of Diffusion.

Diffusion in Generalized Media.

Solutions to the Linear Diffusion Equation.

Diffusion Couple.

Diffusion Point Sources in Higher Dimensions.

Generalized Sources.

Diffusion-Reaction.

Linear Flow in Finite Systems.

Spherical Bodies.

Steady-State Diffusion.

Inverse Methods.

SOLID-STATE PRINCIPLES.

Random Walks and Diffusion.

Structure and Diffusion.

Correlation Effects in Diffusion.

Vacancy-Assisted Diffusion.

Diffusion in Dilute Alloys.

Kirkendall Effect.

Influence of Solution Ideality.

Diffusional Anelasticity.

Field-Assisted Diffusion.

Multiparticle Diffusion: Capillary Effects.

Population Dynamics.

Multicomponent Diffusion.

Multicomponent Diffusion: Profiler Program.

Appendices.

Index.